Accelerometers are used throughout industry and research to measure 'g' forces and vibration levels. This page will help you find the right supplier for the sensor that you need. Scroll down for details of the large variety of acceleration sensing products available, clicking on the individual website links to learn more and find the model to solve your measurement problem.
Visit the 'How they work' section to find out how an accelerometer works.



Sensors for
Acceleration, Load, Pressure, Strain, Torque & Vibration
plus Calibration Systems
Telephone: +44(0)1256 741550 Fax: +44(0)1256 741551
Email: sales.uk@kistler.com Website: www.kistler.com


RDP Electronics Ltd.
We offer a wide range of Accelerometers available for the
measurement of acceleration, shock and vibration
Tel: +44(0) 1902 457512 Fax: +44(0) 1902 452000
Email: sales@rdpe.com Website: www.rdpe.com


Over 100,000 products for Process Measurement and Control
Large choice of Sensors with supporting Systems...
FREE Handbooks or CD's available on request via our website
SHOP ON-LINE 24 hours a day at www.omega.co.uk
Telephone: +44(0)161 777 6611 Fax: +44(0)161 777 6622
Email: sales@omega.co.uk Website: www.omega.co.uk

Sherborne Sensors is a specialist sensor manufacturer that provides a wide range of high precision and ultra-reliable sensors including accelerometers, inclinometers and load cells. For more information please email us at sales@sherbornesensors.com . To download our catalogues and datasheets please visit us as: www.sherbornesensors.com . To buy online please visit our e-commerce site at www.b2b-sherbornesensors.com


GST is a specialist supplier of high quality sensing equipment priced for a competitive market. A wide range of stock is available; we also consider bespoke components as requested.
Tel: +44(0)161 4464848 Fax: +44 (0)161 4382828
Email: sales@globalsensortech.com Website: www.globalsensortech.com

Accelerometers for Test, Measurement & Industrial Monitoring applications. Temperatures from cryogenic to 650°C. Ranges from 0.5g Seismic to 100kg Shock applications. Piezoelectric and MEMS sensing elements allows frequencies from 0Hz to more than 60kHz.
Tel: +44(0)1462 429710 Fax: +44(0)1462 429712
Email: ukinfo@pcb.com Website: www.pcbpiezotronics.co.uk

Jewell Instruments is a world leader in the manufacture and distribution of acceleration and tilt sensors for a diverse group of markets including aerospace, industrial, rail, military and many more.
Telephone: +1-603-669-6400 Fax: +1-603.669.5962
Email: sensors@jewellinstruments.com Web Site: www.jewellinstruments.com


For over 25 years RODAR has been manufacturing High Precision, Gravity Referenced, Dual and Single Axis Inclinometers for Geotechnical Instrumentation, Platform Levelling and High Performance Tilt Measurement Applications.
Telephone: +44 1384 594 439 Fax: +44 1384 594 439
Email: info@rodar.co.uk Web Site: www.rodar.co.uk

OTHER SUPPLIERS - FREE basic entry
email Company & Tel. No. to mike@sensorland.com to be included
Acam Instrumentation Ltd. - Tel: +44(0) 1604 628700
Calibration Dynamics - Tel: 0+44(1)264 339030
CenS(Micro) Electronics BV - Tel: +31.55-3558611
DJB Instruments - Tel: +33 3 29 86 87 36
ETB - Tel: +44 (0) 1438 822820
Ferroperm Piezoceramics A/s - Tel: +454912700 (Denmark)
Genge & Thoma AG, Switzerland - Tel: +41 32 652 33 30
Inertial Aerosystems Ltd. - Tel: +44(0)1252 782442
Jewell Instruments - Tel: 603.669-6400 extension 232
Kulite Ltd.
PCB Piezotronics, USA - Tel: 716-684-0001 (USA)
Precision Measurement Products, USA - Tel: 847 426 4446
Sensors UK Ltd. - Tel: +44(0) 1727 844323
Silicon Designs, USA - Tel: 1-425-391-8329
Rodar Ltd. - Tel: +44 1384 594 439
Oceana Sensors, USA - Tel: 1-757-426-3678
Variohm-EuroSensor Ltd. - Tel: 01327 351004

---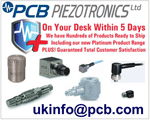 ---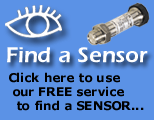 ---
---
This Space available
Place your message in this high profile LINK box. Email for details...
link@sensorland.com
---
This Space available
Place your message in this high profile LINK box. Email for details...
link@sensorland.com
---