---
New Product Selector Guide
Dytran Instruments has recently published their new product selector guide, which includes many of their new products released over the past few years since the introduction of their full catalogue.
This 67 page catalogue, suggests products for several different types of applications, as well as showing specifications and introducing their Sensor Select 100 programme that aims to keep one hundred of their most popular models available in stock for fast delivery.

For more information, contact Techni Measure >>
---
Pressure sealing Glands and Miniature Temperature Sensors
Conax Technologies offer a wide range of pressure sealing glands and temperature sensors, and apart from their two major catalogues that describe their product range, they also publish a range of brochures that show some of their more specialised products in more detail.

For more information, contact Techni Measure >>
---
Dytran's Piezoelectric Sensor catalogue
The range of piezoelectric sensors from Dytran Instruments has increased dramatically and all of these products are now covered in their latest catalogue just released.
The new publication draws together their entire current product offering in one 170 page catalogue, which can therefore be used for reference from your bookshelf. For your FREE copy, email sales@techni-measure.co.uk


---
Interface Force Measurements
are renowned for supplying industry leading, precision load-cells, torque transducers and instrumentation, backed by industry leading levels of reliability and customer service. If you'd like a copy of our latest catalogue, containing the complete range of Interface load-cells, from small S-beam to Gold Standard calibration grade products, please contact us at info@interface.uk.com, or see our web site www.interface.uk.com
---
Sherborne Sensors is a specialist sensor manufacturer that provides a wide range of high precision and ultra-reliable sensors including accelerometers, inclinometers and load cells.
For more information please email us at sales@sherbornesensors.com
To download our catalogues and datasheets please visit us as: www.sherbornesensors.com . To buy online please visit our e-commerce site at www.b2b-sherbornesensors.com

---
E+E Elektronik GmbH
Sensors, Transmitters, Data Loggers, portable Instruments, Calibrators and Calibration Services for Measurement of Humidity, Dew Point, Moisture in Oil, Air Velocity, CO2 and Temperature.
Email for your FREE copy to:info@epluse.com
Website: www.epluse.com


---
WIKA Instruments Ltd
World Leader in Pressure & Temperature Measurement
We manufacture and distribute Pressure Gauges, Chemical Seals, Pressure Transmitters/Transducers and Pressure Switches, as well as Thermometers, Thermocouples, Resistance Thermometers, Analogue and Digital Temperature Transmitters for users in more than 100 countries. Email for your FREE CD copy...
Email: r.clark@wika.co.uk Web:www.wika.co.uk


---
Comus Europe Ltd.
Comus Europe Ltd. designs, manufactures and distributes over 800 switches and sensors including Acceleration, Float, Level, Magnet, Motion, Proximity, Reed, Relay, Tilt/Tip and Vibration.
Contact us for your FREE copies...
Email: sales@comuseurope.co.uk Website: www.comuseurope.co.uk
---
Waycon
Specialist for professional Displacement Transducers
Manufacturer of accurate measurement systems and
professional sensors. Contact for all technical measurements, all applications in areas of position & distance measurement techniques, level and angle measurements.
Email:andreas.taeger@waycon.de Web: www.waycon.biz/home


---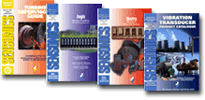 Sensonics Ltd.
Condition Monitoring Specialists
Turbine Supervisory Guide: Techniques for the monitoring and protection of power plant equipment.

Aegis: Machine condition monitoring system.
Sentry: Machinery protection system.
Vibration Transducer Product Catalogue
Email: sales@sensonics.co.uk Web: www.sensonics.co.uk
---

Applied Measurements Ltd.
Catalogue of Sensors & Systems
Catalogue giving details of our wide range of SENSORS and SYSTEMS for the measurement of Load, Pressure, Torque & Displacement.
Call or Email for your FREE copy... Tel: +44(0) 118 981 7339 Email: sales@appmeas.co.uk Web: www.appmeas.co.uk

---
Sensonics Ltd.
Condition Monitoring Specialists
Product Overview: Vibration, Temperature, Bearing Condition Displacement, Speed, Seismic
Protection.
Spyder DN36: Remote Machine Monitoring.
Seismic: Monitoring & Protection Systems Product Guide.
Email: sales@sensonics.co.uk Web: www.sensonics.co.uk
---

Ixthus Instrumentation
Non Contact Position Measurement
Types available :- Inductive - Eddy Current - Capacitance - Ultrasonic - Laser
For more information, contact...
Email: sales@ixthus.co.uk Web: www.ixthus.co.uk

---
Sensortechnics' New Product Catalogue offers
a wide range of Pressure, Flow and Force Sensors
In its latest edition Sensortechnics' product catalogue presents a new and unmatched choice of Pressure, Flow and Force sensors. All products are presented with their most important technical characteristics and their typical applications. The new product catalogue is available in English, German and French versions.
Sensortechnics manufactures its own range of standard and custom products. Customization can range from modifying a standard design with non-standard calibrations, housings or connectors, to full custom designs.
Sensortechnics' new catalogue offers an unmatched range of Pressure, Flow and Force sensors making this catalogue a must-have for all OEM sensor users.
Email: info@sensortechnics.com Website: www.sensortechnics.com
---
Omega Engineering
New Preview UK Edition
Handbook - New Horizons in Temperature Measurement and Control
Other Handbooks - Pressure, Strain and Force, Flow and Level, Data Acquisition Systems....
For your FREE copy, contact us...
Email: sales@omega.co.uk Web: www.omega.co.uk

---
PCB Load & Torque, a division of PCB Piezotronics, Inc., introduces a new technical handbook covering strain gauge load cell applications and technology. The PCB Load Cell Handbook provides engineers with a guide for selecting the right load cell for their test.
Free Copy >>

---
PCB Piezotronics has also published a free Microphone Handbook that provides an in-depth guide covering technology fundamentals & microphone types, selecting & specifying microphones, applicable standards, interfacing & design information, maintenance for microphones & preamplifiers and future developments in acoustics. This publication can be downloaded from http://www.pcb.com/micFlipbook or is available as hard copy from PCB Piezotronics UK.

---

Omega Engineering
FREE Handbooks or CD's via our website.
Over 100,000 products for Process Measurement & Control
Email: sales@omega.co.uk Web: www.omega.co.uk

---
Keller UK Ltd.

NEW Catalogue describing the range of PRESSURE SENSORS & TRANSMITTERS
Email: sales@keller-pressure.co.uk
Web: www.keller-pressure.co.uk

---
Kistler Instruments Ltd.
NEW catalogue for Sensors & Associated Monitoring & Control Equipment for the measurement of Force, Pressure & Acceleration.
Email: sales.uk@kistler.com Web: www.kistler.com

---

RDP Electronics Ltd.
TRANSDUCER SIGNAL CONDITIONERS
Telephone: +44(0)1902-457512 Fax: +44(0)1902-452000
Web: www.rdpelectronics.com

---
Techni Measure - NEW Transducer Catalogue

Shortform Catalogue of Strain Gauges, Accelerometers, Load Cells, Displacement Transducers, Pressure Sensors, Joysticks & supporting Instrumentation.
Telephone: +44(0) 1527 854103 Web: www.techni-measure.co.uk
---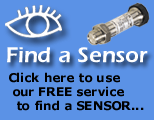 ---
---
---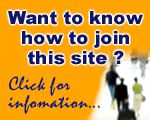 ---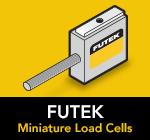 ---
---