Our list of companies that specialise in DRAW WIRE Sensors...
Displacement and Position Sensors, Non Contact Measurement Systems:
Laser, 2D Profile, Thru-Beam, IR Temperature, Eddy Current, Capacitive, Draw Wire, Inductive, LVDTs and In cylinder sensors for End user and OEM Integration.
Phone: +44(0)151 355 6070 | info@micro-epsilon.co.uk | www.micro-epsilon.co.uk


Penny + Giles have more than 50 years experience in the design & production of high-quality sensors for linear, rotary and tilt position measurement.
Ranges include contactless and contact-free position sensors to fully customized solutions for OEMs
Tel: +44(0) 1202 409409 Fax: +44(0) 1202 409475
Email: sales@pennyandgiles.com Web: www.pennyandgiles.com

OTHER SUPPLIERS - FREE basic entry
Email Company & Tel. No. to mike@sensorland.com to be included
Company name + Tel No.


To be included in this page, please call +44(0)1902-700973, or email mike@sensorland.com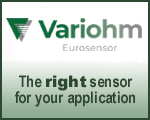 ---
This Space available
Place your message in this high profile LINK box. Email for details...
link@sensorland.com
---
This Space available
Place your message in this high profile LINK box. Email for details...
link@sensorland.com
---
This Space available
Place your message in this high profile LINK box. Email for details...
link@sensorland.com
---
This Space available
Place your message in this high profile LINK box. Email for details...
link@sensorland.com
---
This Space available
Place your message in this high profile LINK box. Email for details...
link@sensorland.com
---