Level/depth sensors are used throughout industry and research to measure levels of liquids and materials. This page will help you find the right supplier for the sensor that you need. Scroll down for details of the large variety of level sensing products available, clicking on the individual website links to learn more and find the model to solve your measurement problem.
Visit 'How they work' to find out how an level/depth sensor works.


Applied Measurements Ltd.
Transducers and Systems for the measurement and control of
Load, Pressure, Level, Displacement, Torque, Position, Strain, Weight, etc.
Instrumentation, Displays, Condition Monitoring, Calibration & Telemetry
UK Distributor for MONITRAN Displacement Transducers
Telephone: +44(0)118-981-7339 Fax: +44(0)118-981-9121
Email: sales@appmeas.co.uk Web Site: www.appmeas.co.uk


Over 100,000 products for Process Measurement and Control
Large choice of Sensors with supporting Systems...
FREE Handbooks or CD's available on request via our website
SHOP ON-LINE 24 hours a day at www.omega.co.uk
Telephone: +44(0)161 777 6611 Fax: +44(0)161 777 6622
Email: sales@omega.co.uk Website: www.omega.co.uk


RDP Electronics Ltd.
Our RCDT range uses a patented capacitive technique for
angle, tilt and incline measurements.
We also supply fibre optic bend and shape sensors,
plus a wide choice of Pressure Transducers
Tel: +44(0) 1902 457512 Fax: +44(0) 1902 452000
Email: sales@rdpe.com Website: www.rdpe.com


ACT Sensors
The leader in Liquid Level Controls,
Switches, Sensors, Transducers and Solid State Controls
Contact us for technical expertise and affordable solutions...
Email: johnson55c@yahoo.com Website: www.actsensors.com


Sensors for the measurement of PRESSURE, TEMPERATURE & LEVEL, Controllers, Indicators, Data Logging and the JUMO range of Thermostats, Controllers, Chart Recorders & Temperature Products
Tel: +44(0) 1189 817980 Fax: +44(0) 1189 817990
Email: sales@impress-sensors.co.uk Website: www.impress-sensors.co.uk

WIKA Instruments Ltd.
World leader in PRESSURE and TEMPERATURE measurement solutions

Tel: + 44 (0) 1737 644 008 Fax: + 44 (0) 1737 644 403
Email: r.clark@wika.co.uk website: www.wika.co.uk

Level switches, level sensors, and level systems; all from the the UK's largest distributor of Pressure Switches, Flow Switches, Vacuum Switches, Level Switches, Level Sensors and Flow Meters, for the Hydraulics, Pneumatics & Processing Industries
Tel : +44(0) 1892 664499 Fax : +44(0) 1892 663690
Email : david.almond@pvl.co.uk Website : www.pvl.co.uk


VEGA measurement technology covers an extremely wide range of applications: silos and storage tanks of all sizes, reaction vessels and distillation columns.
It measures all kinds of products, from gases to coarse solids, no matter
whether highly corrosive or abrasive, and no matter under what conditions,
from vacuum to high pressure and in almost all temperature ranges.
Tel: +44 (0)1444 870055 Fax: +44 (0)1444 870080
Email: info@uk.vega.com Website: www.vega.com/uk

OTHER SUPPLIERS - FREE basic entry
Email Company & Tel. No. to mike@sensorland.com to be included
A-T Instruments Ltd. - Tel: +44(0) 2920 810597
Auriema Ltd. - Tel: +44(0) 1753 573603
4B-Braime Elevator Components Ltd. - Tel: +44(0) 113 246 1800
BTS Fluid Measurements Ltd. - Tel: +44(0)1264 364700
Calibration Dynamics - Tel: +44(0)1264 339030
Cosense Inc - USA - Tel: (631) 231-0735
Deeter Electronics Ltd - Tel: +44 (0) 1494 566 046
Deltasense - Tel: +44(0) 1342 844555
Eluox Automation, China - Tel: 0086 28 8626 7110
Gentech International Ltd. - Tel: +44(0)1465 713581
Gill Sensors - Tel: +44 (0)1590 613400
Hawker Electronics UK - Tel: +44(0)121 453 8911
Knoweigh Ltd. - Tel: +44(0) 1625 869842
Huba Control AG - Tel : 01993 776667
icenta CONTROLS Ltd - Tel: 0845 895 1020
Impress Sensors & Systems Ltd. - Tel: +44(0) 1256 334356
Inertial Aerosystems Ltd. - Tel: +44(0)1252 782442
Ixthus Instrumentation Ltd. - Tel: +44(0)1327 353437
Precision Measurement Products, USA - Tel: 847 426 4446
Pressure Systems International Ltd. - Tel: +44(0) 1252 510000
Sapcon Instruments PVT. Ltd. - Tel: +91-731-2475751/52/53
SST Sensing Ltd. - Tel: +44(0) 1698 740640
Synatel Instrumentation Ltd. - Tel: +44(0) 1543 277003
XL Instruments Ltd. - Tel: +44(0)1206-395958


To be included in this page, please call +44(0)1902-700973, or email mike@sensorland.com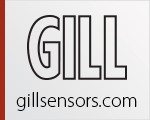 ---
---
This Space available
Place your message in this high profile LINK box. Email for details...
link@sensorland.com
---
This Space available
Place your message in this high profile LINK box. Email for details...
link@sensorland.com
---
This Space available
Place your message in this high profile LINK box. Email for details...
link@sensorland.com
---
This Space available
Place your message in this high profile LINK box. Email for details...
link@sensorland.com
---