Our list of companies that specialise in NON-CONTACT SENSORS...
Displacement and Position Sensors, Non Contact Measurement Systems:
Laser, 2D Profile, Thru-Beam, IR Temperature, Eddy Current, Capacitive, Draw Wire, Inductive, LVDTs and In cylinder sensors for End user and OEM Integration.
Phone: +44(0)151 355 6070 | info@micro-epsilon.co.uk | www.micro-epsilon.co.uk


Non Contact Position Measurement - Eddy Current, Capacitance, Ultrasonic, Laser, Fibre Optic Technologies.
Force and Torque Sensors - Straingauged clevis pins, bolts and load cells, custom design for automotive, medical and aerospace.
Vibration Monitoring - Machinery health condition monitoring solutions - vibration, acceleration and shock.
Telephone: +44(0)1327 353437 Fax: +44(0)1327 353564
Email: tony.stoyles@ixthus.co.uk Website: www.ixthus.co.uk


Over 100,000 products for Process Measurement and Control
Large choice of Noncontact Sensors with supporting Systems...
FREE Handbooks or CD's available on request via our website
SHOP ON-LINE 24 hours a day at www.omega.co.uk
Telephone: +44(0)161 777 6611 Fax: +44(0)161 777 6622
Email: sales@omega.co.uk Website: www.omega.co.uk



Techni Measure
Pressure Transducers, Load Cells, Accelerometers, Strain Gauges,
Position Sensors & Instrumentation Systems
Telephone: +44(0)1527 854103 Fax: +44(0)1527 853267
Email: sales@techni-measure.co.uk Web Site: www.techni-measure.co.uk
Click for
page...

Contelec is specialized in the engineering & production of high-quality sensors for angular and linear position measurement. Contelec offers ranges from contact-free and non-contacting rotary position sensors to user-programmable and individual custom solutions.
Tel. +41 (0)32 366 56 00, Fax +41 (0)32 366 56 04
Email: sales@contelec.ch Website: www.contelec.ch



To be included in this page, please call +44(0)1902-700973, or email mike@sensorland.com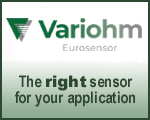 ---
This Space available
Place your message in this high profile LINK box. Email for details...
link@sensorland.com
---
This Space available
Place your message in this high profile LINK box. Email for details...
link@sensorland.com
---
This Space available
Place your message in this high profile LINK box. Email for details...
link@sensorland.com
---
This Space available
Place your message in this high profile LINK box. Email for details...
link@sensorland.com
---