Position sensors are used throughout industry and research to measure displacement, movement, etc. This page will help you find the right supplier for the sensor that you need. Scroll down for details of the large variety of position sensing products available, clicking on the individual website links to learn more and find the model to solve your measurement problem.
Visit the 'How they work' pages to find out how sensors work.

Techni Measure
Pressure Transducers, Load Cells, Accelerometers, Strain Gauges,
Position Sensors & Instrumentation Systems
Telephone: +44(0)1527 854103 Fax: +44(0)1527 853267
Email: sales@techni-measure.co.uk Web Site: www.techni-measure.co.uk
Click for
page...


Applied Measurements Ltd.
Transducers and Systems for the measurement and control of
Load, Pressure, Level, Displacement, Torque, Position, Strain, Weight, etc.
Instrumentation, Displays, Condition Monitoring, Calibration & Telemetry
Custom Design Service available... Please call us to discuss.
Telephone: +44(0)118-981-7339 Fax: +44(0)118-981-9121
Email: sales@appmeas.co.uk Web Site: www.appmeas.co.uk


Penny + Giles have more than 50 years experience in the design & production of high-quality sensors for linear, rotary and tilt position measurement.
Ranges include contactless and contact-free position sensors to fully customized solutions for OEMs
Tel: +44(0) 1202 409409 Fax: +44(0) 1202 409475
Email: sales@pennyandgiles.com Web: www.pennyandgiles.com

Honeywell Control Systems Ltd.
Sensors for Flow, Force, Position & Pressure
Telephone: +44(0) 118 906 2600 Fax: +44(0) 118 981 7513
Web Site: www.honeywell.com/sensing/


Non Contact Position Measurement - Eddy Current, Capacitance, Ultrasonic, Laser, Fibre Optic Technologies.
Force and Torque Sensors - Straingauged clevis pins, bolts and load cells, custom design for automotive, medical and aerospace.
Vibration Monitoring - Machinery health condition monitoring solutions - vibration, acceleration and shock.
Telephone: +44(0)1327 353437 Fax: +44(0)1327 353564
Email: tony.stoyles@ixthus.co.uk Website: www.ixthus.co.uk


RDP Electronics Ltd.
Our wide range includes LVDT Displacement Transducers,
Magnetostrictive Transducers, Non-contact Displacement Transducers,
Draw Wire Transducers and Intrinsically Safe Systems.
Tel: +44(0) 1902 457512 Fax: +44(0) 1902 452000
Email: sales@rdpe.com Website: www.rdpe.com

Transducers and Instrumentation Systems
for the measurement of Vibration, Shock, Pressure, Position & Temperature
in most industrial & scientific applications including automotive & defence
Telephone: +44(0)1763 255 780 Fax: +44(0)1763 255 789
Email: ukinfo@bksv.com Website: www.bksv.co.uk


Contelec is specialized in the engineering & production of high-quality sensors for angular and linear position measurement. Contelec offers ranges from contact-free and non-contacting rotary position sensors to user-programmable and individual custom solutions.
Tel. +41 (0)32 366 56 00, Fax +41 (0)32 366 56 04
Email: sales@contelec.ch Website: www.contelec.ch


Zettlex is a sensors company. Our non-contact sensors measure position or speed accurately in harsh conditions - hence our motto - 'Precision in the Extreme'
Tel: +44(0) 1223 874444 Fax: +44(0) 1223 874111
Email: mark.howard@zettlex.com Web: www.zettlex.com

OTHER SUPPLIERS - FREE basic entry
Email Company & Tel. No. to mike@sensorland.com to be included
4B-Braime Elevator Components Ltd. - Tel: +44(0) 113 246 1800
Autonnic Research Ltd. - Tel: +44(0)162-186-9460
ACP-Aragonesa de Componentes Pasivos, S.A.- Tel: +34 976 199 101
AG Measurements PVT. Ltd. India - Tel: +91 1332 278662
Baumer Electric - Tel: +44(0) 1793 783839
Cambridge Integrated Circuits Ltd. - Tel: +44(0) 1223 413500
Capacitance (USA) - Tel: 719-637-3088
Countersales UK Ltd. - Tel: +44(0) 113 228 0059
Datasensor UK Ltd. - Tel: +44(0) 1869-249800
Genge & Thoma AG, Switzerland - Tel: +41 32 652 33 30
Gentech International Ltd. - Tel: +44(0)1465 713581
Gill Sensors - Tel: +44 (0)1590 613400
Hohner Automation Ltd. - Tel: +44(0) 1978 363888
Imasonic (France) - Tel: +33(0) 3 81 40 31 30
Inertial Aerosystems Ltd. - Tel: +44(0)1252 782442
Polaron Components Group - Tel: +44(0) 1923 495495
Pioden Controls Ltd. - Tel: +44(0) 1227 463641
POSIC, Switzerland - Tel: +41 32 720 5400
Position Sensors Ltd. - Tel: +44 (0)1202 433614
Precision Measurement Products, USA - Tel: 847 426 4446
Proxistor - Tel: +44(0) 1708 776140
Sensor Consultants Ltd. - Tel: +44(0) 1235 850505
Sensors UK Ltd. - Tel: +44(0) 1727 844323
Sensopart UK Ltd. - Tel: +44(0) 121 772 5104
SENTECH Inc. USA - Tel: 1-800-461-TECH (8324)
SpaceAge Control Inc. USA - Tel: 661 273 3000 Ext. 102
Kavlico Corporation UK - Tel: 44 29 2046 3449
MTS Systems Corporation, USA - Tel: 919-677-0100


To be included in this page, please call +44(0)1902-700973, or email mike@sensorland.com
---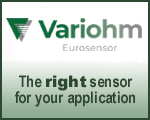 ---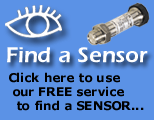 ---
---
This Space available
Place your message in this high profile LINK box. Email for details...
link@sensorland.com
---
This Space available
Place your message in this high profile LINK box. Email for details...
link@sensorland.com
---