ACT SENSORS - Liquid Level Sensors, Switches & Systems

ANALOGIC MICROELECTRONICS - OEM Pressure Sensors for Various Pressure Ranges and
Pressure Types, PCB Mount Pressure Sensors with Analog and Digital Output, Pressure Transmitters, Custom Sensor Systems and Integrated Signal-Conditioning Circuits

APPLIED MEASUREMENTS LTD - Sensors for Pressure, Load, Torque, Position

ASSEMTECH EUROPE LTD. - Over 800 switches & sensors including Acceleration, Float, Level, Magnet, Motion, Reed, Proximity, Relay, Tilt/Tip and Vibration.

AUTONNIC RESEARCH - Magnetometers for Marine Navigation Systems & Other Industrial Areas

BRUEL & KJAER-ENDEVCO - Sensors & Instrumentation for Vibration & Sound

CAMBRIDGE CMOS SENSORS - Infrared Sensors, Metal Oxide and Gas Sensors

CAMBRIDGE IC LTD. - Processing ICs for linear, rotary and through-shaft sensors in various ranges

CAMBRIDGE-SENSOTEC - Gas Analysers for Research, Manufacturing, Environmental & Education

CAMIS - Suppliers of Sensing and Control Systems from leading manufactuers.

CAPACITEC - Non-contact capacitive displacement, gap & hole sensors

COLIBRYS - World leader in MEMS, Standard and Custom - Accelerometers

CONTELEC AG - Linear and Rotary Position Sensors

COPIDATE TECHNICAL PUBLICITY - Publicity Services for Technical Products

CORNING - Corning From Global Scientific Supply

CROSSBOW - Digital Sensors Solutions for Commerce & Industry

CURTISS-WRIGHT's legacy brand of Penny & Giles has more than 50 years of experience in the design and production of high-quality sensors for linear, rotary and tilt position measurement

DATS - The Complete Instrumentation Service - Data Acquisition, Sensors, Measurement Services

DELTASENSE - Humidity, Temperature, Pressure, Level, Motor Speed-Sensors & Control

DIGITAL PRESSURE GAUGE - Tek Instrument provides many varieties of digital pressure gauge including Ashcroft and General purpose digital pressure gauge.

EDINBURGH INSTRUMENTS LTD. - Gas Sensors, Monitors & Systems

E+E ELEKTRONIK - Measurement of Humidity, Moisture in Oil, Dew Point, CO2 & Air Velocity

EEWeb.com is an Electrical Engineering News,Resources and Community website. It is a premier electrical/electronic engineering community for hardware designers, electronics enthusiasts and hobbyist. It also features Tech Communities from companies like Digi-Key, Mouser Electronics, NXP, Renesas, Melexis, Microchip and many more

ESI TECHNOLOGY LTD. - Design and manufacture of pressure transducers, pressure transmitters, strain gauges and radio telemetry systems.



FINE CONTROLS - Flow Sensors, Pressure Regulators, Solenoid Valves, Flow Meters

FIRST SENSOR AG - Photodiodes, pressure, flow and liquid level sensors

FLOW METERS for the best range of flow meters and energy saving devices

FLOW NETWORK - Specialists in Flow Sensing Products for liquid and air flow.

FUTEK INC. - US manufacturer of Load Cells, Torque & Pressure Sensors, plus Instrumentation

GILL SENSORS - Position Sensors & Level Sensors

GRANZOW INC. - Superior performance Pressure, Temperature & Gas Density devices

GLOBAL SENSOR TECHNOLOGY - High quality transducers, signal conditioners, amplifiers, data acquisition systems and analytical software, all at highly competitive prices

HABIA CABLES - Manufacturer of Specialist Cables for Sensor Applications - high performance cable solutions including Habiasense (sensors cables) and Habiatherm (thermocouples and extension wires)

HBM UK LTD. - Transducers, Strain gauges, Measurement & Calibration Electronics

HITEKCORP - Sensors and Instrumentations

HOHNER AUTOMATION LTD. - Rotary Encoders, Position Sensors - Hazardous Areas

HONEYWELL - Sensors

HUBA CONTROL AG (UK) - Sensors - Pressure, Flow, Gases, Level, OEM, Aero & Auto

IMPRESS SENSORS - Sensors & Systems for Pressure, Level & Temperature

INDUSTRIAL GAS DETECTOR - One-stop source for testing and inspection equipment and offer hazardous gas detectors for industrial and telecom applications

INDUSTRIAL PRESSURE GAUGES - Shop online for high quality industrial pressure gauges, commercial pressure gauges, residential pressure gauges.

IT DIRECTORY

The IT Directory.net - IT Resources

INTERFACE - Force Measurement Specialists & Dynamic Pressure Mapping Systems

INNOVATIVE SENSOR TECHNOLOGY - a world-class manufacturer of thin-film RTD temperature sensors, capacitive humidity sensors, and mass flow sensors.

INVASENS specialists OEM sensor design, selection, testing, proving, & customisation.

ITI SYSTEMS - Heat Flux Transducers, 'K' Factor Meters, Calorimeters, Radiometers

Jewell Instruments - a world leader in the manufacture and distribution of acceleration and tilt sensors for a diverse group of markets including aerospace, industrial, rail, military and many more.

IXTHUS INSTRUMENTATION LTD. - Sensors for Distance, Level, Proximity, etc.

K K SYSTEMS LTD. - Interface Converters, RS232, 422, 485, etc.

KELLER UK LTD. - Pressure measurement (Sensors, Transmitters & Digital Gauges)

KEYENCE CORP. - Automation & Inspection Sensors, Machine Vision

KEYOSENS - Temperature sensors and industrial heaters supplier

KISTLER INSTRUMENTS LTD. - Sensors for Pressure, Load, Acceleration

LABFACILITY - Thermocouple & PRT Sensors & Cables, Dry Black Calibrators, Precision Thermometers & Data Logging Systems

LCM SYSTEMS - Load Cells, Weighing Systems, Press & Displacement Sensors, Instrumentation

MELEXIS - Semiconductor Sensors - Automotive, etc.

METEO-MARKET - Everything about weather - Thermo-Hygrometer

METTLER TOLEDO Process Analytics develops and manufactures instruments and sensors used for liquid process measurement and control in production processes, and pure and ultrapure water applications



MICRO-EPSILON - Sensors & Systems for Displacement & Dimensional measurement

MorHeat - Manufactures MPI plastic melt pressure products and temperature controls

MPI MELT PRESSURE - Manufacturer of Melt Pressure Transducers. Transmitters and
Instrumentation for the plastic extrusion industry.

NET SENSORS LTD. - Pressure transducers for Aerospace and rugged applications.

NEWPORT-OMEGA - Sensors & Systems for Process Measurement & Control
NOVATECH - Manufacturers of a wide range of single and multi-axis loadcells. Custom designs a speciality. Suppliers of loadcell instrumentation including telemetry. In-house calibration for force and torque.

OPTRIS - Non contact temperature measurement through infrared radiation. Our product portfolio covers handheld and online infrared thermometers as well as thermal imagers

PARKING SENSORS - Ultrasonic Reverse Distance Parking Sensors

PCE INSTRUMENTS - Test instruments, weighing equipment & controls for trade, research & development

PCB PIEZOTRONICS - Sensors for the measurement of force, torque, load, strain, pressure, acoustics, shock, vibration and acceleration.Industrial vibration monitoring instrumentation for continuous vibration monitoring, predictive maintenance and 24/7 machinery protection

PENNY & GILES CONTROLS LTD. - Sensors for Position, Displacement

PITCO Srl - Instrumentation Engineers - Flow & Pressure Measurement

PRESSURE SENSOR LTD. - Standard & Custom Press Sensors for Automotive, Industrial & Consumer

PRESSURE SWITCHES - Press Switch manufacturers

PROCESS SENSORS CORP - NIR Moisture Sensors, Gauges, & Analysers

PVL - Distributor of Pressure Switch / Switches, Flow Switch, Level Switch / Switches, Pressure Transducer, Float Valve / Valves, Temperature Switch, ATEX Pressure Switch (explosion proof), Level Sensor / Sensors, Solenoid Valve, Flow Meter / Meters, Vacuum Switch, Float Switch, Electronic Pressure Switches & Pressure Melt Transducers for the Hydraulics, Pneumatics & Processing Industries

Raztec (NZ) Ltd specialises in the mass production of high quality competitively priced
hall effect current transducers.

RDP ELECTRONICS LTD. - Wide choice of Sensors & Systems, Displacement, etc.

RHEINTACHO - Speed Sensor solutions including indication, inspection & control systems

RODAR Ltd. - High Precision, Gravity Referenced, Dual and Single Axis Inclinometers for Geotechnical Instrumentation, Platform Levelling and High Performance Tilt Applications

MeasurementSAIA-BURGESS USA INC. - Snap Action Micro Switches

SEMRAD PTY LTD.- Level Switches, Indicators, Transmitters and Controllers

Sens2b - Sensor to Business - The international online sensors portal (Sensors & News)

Sens2b - Sensor Suppliers Guide - The guide to worldwide sensor suppliers

SENSIRION - Sensors for Humidity, Temperature, Gas & Liquid Flow, Differential Pressure

SENSONICS LTD. - Sensors for Acceleration, Vibration, Position, Condition Monitoring

SENSORS UK - Accelerometers, Inclinometers, Load Cells,Strain Gauges, Lasers, Position Sensors

SENSORS-TRANSDUCERS - Website offering engineers involved in Machine Design information on Pressure Transducers, Proximity Sensors, Pressure & Flow Sensors



SENSOR NET-WORK - Test & Measurement Resource site - Sensors & Instrumentation

SENSOR TECHNOLOGY LTD. - Torque Sensors & Systems

SHENITECH - portable water flow meters, digital flow meters, ultrasonic flow meters, thermal heat meters and flow measurement products at most affordable price.

SHERBORNE SENSORS - Superior precision Inclinometers, Accelerometers & Load Cells

SONEMAT - provide novel solutions in the field of Ultrasonic NDT using ElectroMagnetic Acoustic Transducers (EMATs).Our versatile non-contact probes provide unique advantages for the inspection of metals.

STATUS INSTRUMENTS - Test and Measurement Instruments, Temperature sensors - Transmitters for Humidity, Pressure, Flow & Level - ATEX approved Sensor products

STRAIN MEASUREMENT DEVICES - Custom Thin Film Sensors for Pressure, Load, etc.

STEGMANN ENCODERS - Absolute and Incremental Encoder Systems

SWITCHES - Design Information for Micro, Toggle and Pressure Switches,

TECHNI MEASURE - Sensors for Pressure, Load, Torque, Position, Acceleration, Strain

TECSIS - Sensors, Indicators & Systems to measure Pressure, Load & Temperature

TESTO - a world leader in the development and manufacture of high quality portable and stationary instruments for many parameters including; temperature, humidity, velocity, pressure, refrigeration, flue gas, pH, light, RPM.

THERMOWELL SUPPLY - Temperature Instrumentation Manufacturers for thermowells.

TRAFAG (UK) LTD. - Pressure Sensors, Transmitters & Switches for all industries.

UK INSTRUMENTS & CONTROLS LTD. - Measurement of Pressure, Temperature, Flow

VARIOHM - Sensors for Load, Force, Torque, Position, Pressure, Vibration, Weight, etc.

WATER FLOW METERS - Shenitech provides you portable water flow meters, digital flow meters, ultrasonic flow meters, thermal heat meters and flow measurement products at most affordable price

WAYCON GmbH - Displacement Transducers - Manufacturer of accurate measurement
systems and professional sensors for industry and research.

WEBER SENSORS INC - Flow Meters & Flow Switches for air or liquid medium

VEGA CONTROLS - manufacture specialist level measuremetn & control for vessels, tanks, etc.
XSENS - Inertial Measurement Units, 3D Orientation, Acceleration, Rate of Turn

ZETTLEX - Zettlex is a sensors company. Our non-contact sensors measure position or speed accurately in harsh conditions - hence our motto - 'Precision in the Extreme'

ZIYTEK WSN - Wireless sensor network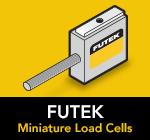 ---
Level Switches & Sensors
Call us today for your level instrument requirement, best rates & high quality assured
www.sapconinstruments.com
---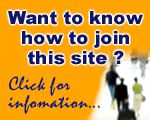 ---