ACT SENSORS - Liquid Level Sensors, Switches & Systems
AMETEK STC - Sensors, Test and Calibration

ANALOGIC MICROELECTRONICS - OEM Pressure Sensors for Various Pressure Ranges and
Pressure Types, PCB Mount Pressure Sensors with Analog and Digital Output, Pressure Transmitters, Custom Sensor Systems and Integrated Signal-Conditioning Circuits

APPLIED MEASUREMENTS LTD - Sensors for Pressure, Load, Torque, Position

ASSEMTECH EUROPE LTD. - Over 800 switches & sensors including Acceleration, Float, Level, Magnet, Motion, Reed, Proximity, Relay, Tilt/Tip and Vibration.

BAUMER UK - Leading manufacturer of sensors, encoders, measuring instruments & components for automated image processing - Innovation, quality & passion

CAMBRIDGE CMOS SENSORS - Infrared Sensors, Metal Oxide and Gas Sensors

CAMBRIDGE IC LTD. - Processing ICs for linear, rotary and through-shaft sensors in various ranges

CAMBRIDGE-SENSOTEC - Gas Analysers for Research, Manufacturing, Environmental & Education

CAMIS - Suppliers of Sensing and Control Systems from leading manufactuers.

CAPACITEC - Non-contact capacitive displacement, gap & hole sensors

COLIBRYS - World leader in MEMS, Standard and Custom - Accelerometers

CONTELEC AG - Linear and Rotary Position Sensors

COPIDATE TECHNICAL PUBLICITY - Publicity Services for Technical Products

CORNING - Corning From Global Scientific Supply

CROSSBOW - Digital Sensors Solutions for Commerce & Industry

CURTISS-WRIGHT's legacy brand of Penny & Giles has more than 50 years of experience in the design and production of high-quality sensors for linear, rotary and tilt position measurement

DATS - The Complete Instrumentation Service - Data Acquisition, Sensors, Measurement Services
DATUM ELECTRONICS - a world-leading manufacturer and supplier of torque & shaft power measurement devices, namely torque sensors, torque transducers, marine shaft power meters, bolt-on strain sensors, and wind turbine monitoring systems

DELTASENSE - Humidity, Temperature, Pressure, Level, Motor Speed-Sensors & Control

DIGITAL PRESSURE GAUGE - Tek Instrument provides many varieties of digital pressure gauge including Ashcroft and General purpose digital pressure gauge.
Dr Dj - Tcal is calibration optimised for data loggers. Onsite calibration service in the UK. Software licensing for independent calibration service companies and in-house certification teams worldwide

EDINBURGH INSTRUMENTS LTD. - Gas Sensors, Monitors & Systems

E+E ELEKTRONIK - Measurement of Humidity, Moisture in Oil, Dew Point, CO2 & Air Velocity

EEWeb.com is an Electrical Engineering News,Resources and Community website. It is a premier electrical/electronic engineering community for hardware designers, electronics enthusiasts and hobbyist. It also features Tech Communities from companies like Digi-Key, Mouser Electronics, NXP, Renesas, Melexis, Microchip and many more

ESI TECHNOLOGY LTD. - Design and manufacture of pressure transducers, pressure transmitters, strain gauges and radio telemetry systems.



EVOLUTION MEASUREMENT - Provider of physical and consultative solutions to your measurement problems. We have experience of dealing with some of the world's most recognisable businesses delivering functional solutions to pressure, temperature and electrical measurement challenges

FINE CONTROLS - Flow Sensors, Pressure Regulators, Solenoid Valves, Flow Meters

FIRST SENSOR AG - Photodiodes, pressure, flow and liquid level sensors
FLINTEC INC - Force Measurement and Weight Sensors Specialists

FLOW METERS for the best range of flow meters and energy saving devices

FLOW NETWORK - Specialists in Flow Sensing Products for liquid and air flow.

FUTEK INC. - US manufacturer of Load Cells, Torque & Pressure Sensors, plus Instrumentation

GILL SENSORS - Position Sensors & Level Sensors

GRANZOW INC. - Superior performance Pressure, Temperature & Gas Density devices

HABIA CABLES - Manufacturer of Specialist Cables for Sensor Applications - high performance cable solutions including Habiasense (sensors cables) and Habiatherm (thermocouples and extension wires)

HBM UK LTD. - Transducers, Strain gauges, Measurement & Calibration Electronics
HITEC SENSOR DEVELOPMENTS provides a wide range of specialized engineering services for elevated temperature and extreme environment sensor applications and measurements, custom 'transducerization' of customer supplied components to a wide variety of industries as well as standard and custom OEM force, load, torque and pressure transducers.

HITEKCORP - Sensors and Instrumentations

HOHNER AUTOMATION LTD. - Rotary Encoders, Position Sensors - Hazardous Areas

HONEYWELL - Sensors

HUBA CONTROL AG (UK) - Sensors - Pressure, Flow, Gases, Level, OEM, Aero & Auto

IMPRESS SENSORS - Sensors & Systems for Pressure, Level & Temperature

INDUSTRIAL GAS DETECTOR - One-stop source for testing and inspection equipment and offer hazardous gas detectors for industrial and telecom applications

INDUSTRIAL PRESSURE GAUGES - Shop online for high quality industrial pressure gauges, commercial pressure gauges, residential pressure gauges.
IT DIRECTORY

The IT Directory.net - IT Resources
ION SCIENCE - Largest manufacturer of photoionisation detection (PID) sensors with our technology trusted by major gas detection manufacturers around the globe. As well as sensors, we manufacture a range of leading handheld, personal and fixed PID detection instruments for the fast, accurate detection of volatile organic compounds (VOCs). Additional to our PID range are our gas leak detectors, SF6 leak detectors, and portable mercury detectors.

INTERFACE - Force Measurement Specialists & Dynamic Pressure Mapping Systems

INNOVATIVE SENSOR TECHNOLOGY IST AG - a world-class manufacturer of physical, chemical and biological sensors
INVASENS specialists OEM sensor design, selection, testing, proving, & customisation.

ITI SYSTEMS - Heat Flux Transducers, 'K' Factor Meters, Calorimeters, Radiometers

Jewell Instruments - a world leader in the manufacture and distribution of acceleration and tilt sensors for a diverse group of markets including aerospace, industrial, rail, military and many more.

IXTHUS INSTRUMENTATION LTD. - Sensors for Distance, Level, Proximity, etc.

K K SYSTEMS LTD. - Interface Converters, RS232, 422, 485, etc.

KELLER UK LTD. - Pressure measurement (Sensors, Transmitters & Digital Gauges)

KEYENCE CORP. - Automation & Inspection Sensors, Machine Vision

KEYOSENS - Temperature sensors and industrial heaters supplier

KISTLER INSTRUMENTS LTD. - Sensors for Pressure, Load, Acceleration

LABFACILITY - Thermocouple & PRT Sensors & Cables, Dry Black Calibrators, Precision Thermometers & Data Logging Systems

LCM SYSTEMS - Load Cells, Weighing Systems, Press & Displacement Sensors, Instrumentation

MELEXIS - Semiconductor Sensors - Automotive, etc.

METEO-MARKET - Everything about weather - Thermo-Hygrometer

METTLER TOLEDO Process Analytics develops and manufactures instruments and sensors used for liquid process measurement and control in production processes, and pure and ultrapure water applications



MICRO-EPSILON - Sensors & Systems for Displacement & Dimensional measurement

MorHeat - Manufactures MPI plastic melt pressure products and temperature controls

MPI MELT PRESSURE - Manufacturer of Melt Pressure Transducers. Transmitters and
Instrumentation for the plastic extrusion industry.

NET SENSORS LTD. - Pressure transducers for Aerospace and rugged applications.

NEWPORT-OMEGA - Sensors & Systems for Process Measurement & Control
NOVATECH - Manufacturers of a wide range of single and multi-axis loadcells. Custom designs a speciality. Suppliers of loadcell instrumentation including telemetry. In-house calibration for force and torque.

OPTRIS - Non contact temperature measurement through infrared radiation. Our product portfolio covers handheld and online infrared thermometers as well as thermal imagers

PARKING SENSORS - Ultrasonic Reverse Distance Parking Sensors

PCE INSTRUMENTS - Test instruments, weighing equipment & controls for trade, research & development

PENNY & GILES CONTROLS LTD. - Sensors for Position, Displacement

PITCO Srl - Instrumentation Engineers - Flow & Pressure Measurement

PRESSURE SENSOR LTD. - Standard & Custom Press Sensors for Automotive, Industrial & Consumer

PRESSURE SWITCHES - Press Switch manufacturers

PROCESS SENSORS CORP - NIR Moisture Sensors, Gauges, & Analysers

Raztec (NZ) Ltd specialises in the mass production of high quality competitively priced
hall effect current transducers.

RDP ELECTRONICS LTD. - Wide choice of Sensors & Systems, Displacement, etc.

RHEINTACHO - Speed Sensor solutions including indication, inspection & control systems

RODAR Ltd. - High Precision, Gravity Referenced, Dual and Single Axis Inclinometers for Geotechnical Instrumentation, Platform Levelling and High Performance Tilt Applications

MeasurementSAIA-BURGESS USA INC. - Snap Action Micro Switches

SEMRAD PTY LTD.- Level Switches, Indicators, Transmitters and Controllers

Sens2b - Sensor to Business - The international online sensors portal (Sensors & News)

Sens2b - Sensor Suppliers Guide - The guide to worldwide sensor suppliers
SENIX - sells general purpose and chemically resistant ToughSonic® ultrasonic sensors, transmitters and AirWire wireless connectivity for measuring liquid levels and objects at distances up to 21 meters in demanding industrial and IoT applications.

SENSIRION - Sensors for Humidity, Temperature, Gas & Liquid Flow, Differential Pressure

SENSONICS LTD. - Sensors for Acceleration, Vibration, Position, Condition Monitoring

SENSORS UK - Accelerometers, Inclinometers, Load Cells,Strain Gauges, Lasers, Position Sensors

SENSORS-TRANSDUCERS - Website offering engineers involved in Machine Design information on Pressure Transducers, Proximity Sensors, Pressure & Flow Sensors



SENSOR NET-WORK - Test & Measurement Resource site - Sensors & Instrumentation

SENSOR TECHNOLOGY LTD. - Torque Sensors & Systems
SHAWCITY LTD. - 300 products detecting 28 common and exotic gases from the world's leading provider of gas sensing solutions. Ranges include: 3, 4, 5 and 7 series, MICROcel, MICROpel and Sensoric. Distribution across the EMEA region.

S.HIMMELSTEIN & COMPANY - makes the world's best rotating and reaction torque sensors, torque transducers, torque meters, and signal conditioners and offers the broadest available range of ISO 17025 accredited torque calibration services, from 10 ozf-in to 4,000,000 lbf-in (0.07 Nm to 452,000 Nm).

SHENITECH - portable water flow meters, digital flow meters, ultrasonic flow meters, thermal heat meters and flow measurement products at most affordable price.

SHERBORNE SENSORS - Superior precision Inclinometers, Accelerometers & Load Cells

SONEMAT - provide novel solutions in the field of Ultrasonic NDT using ElectroMagnetic Acoustic Transducers (EMATs).Our versatile non-contact probes provide unique advantages for the inspection of metals.

STATUS INSTRUMENTS - Test and Measurement Instruments, Temperature sensors - Transmitters for Humidity, Pressure, Flow & Level - ATEX approved Sensor products

STRAIN MEASUREMENT DEVICES - Custom Thin Film Sensors for Pressure, Load, etc.

STEGMANN ENCODERS - Absolute and Incremental Encoder Systems

SWITCHES - Design Information for Micro, Toggle and Pressure Switches,

TECSIS - Sensors, Indicators & Systems to measure Pressure, Load & Temperature

THERMOWELL SUPPLY - Temperature Instrumentation Manufacturers for thermowells.

TRAFAG (UK) LTD. - Pressure Sensors, Transmitters & Switches for all industries.

UK INSTRUMENTS & CONTROLS LTD. - Measurement of Pressure, Temperature, Flow

VARIOHM - Sensors for Load, Force, Torque, Position, Pressure, Vibration, Weight, etc.

WATER FLOW METERS - Shenitech provides you portable water flow meters, digital flow meters, ultrasonic flow meters, thermal heat meters and flow measurement products at most affordable price

WAYCON GmbH - Displacement Transducers - Manufacturer of accurate measurement
systems and professional sensors for industry and research.

WEBER SENSORS INC - Flow Meters & Flow Switches for air or liquid medium

VEGA CONTROLS - manufacture specialist level measuremetn & control for vessels, tanks, etc.
XSENS - Inertial Measurement Units, 3D Orientation, Acceleration, Rate of Turn

ZETTLEX - Zettlex is a sensors company. Our non-contact sensors measure position or speed accurately in harsh conditions - hence our motto - 'Precision in the Extreme'

ZIYTEK WSN - Wireless sensor network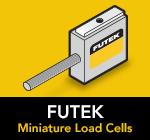 ---
Level Switches & Sensors
Call us today for your level instrument requirement, best rates & high quality assured
www.sapconinstruments.com
---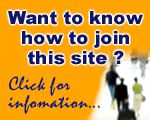 ---
---