Strain Gauges are used throughout industry and research to measure almost all types of parameters. This page will help you find the right supplier for the sensor that you need. Scroll down for details of the large variety of sensing products available, clicking on the individual website links to learn more and find the model to solve your measurement problem.
Visit the 'How they work' pages to find out how strain gauges work.

Sensors for
Acceleration, Load, Pressure, Strain, Torque & Vibration
plus Calibration Systems
Telephone: +44(0)1256 741550 Fax: +44(0)1256 741551
Email: sales.uk@kistler.com Website: www.kistler.com


Over 100,000 products for Process Measurement and Control
Large choice of Sensors with supporting Systems...
FREE Handbooks or CD's available on request via our website
SHOP ON-LINE 24 hours a day at www.omega.co.uk
Telephone: +44(0)161 777 6611 Fax: +44(0)161 777 6622
Email: sales@omega.co.uk Website: www.omega.co.uk


RDP Electronics Ltd.
Our sophisticated electronics systems, MODULAR 600,
includes Strain Gauge amplifier and display options.
Tel: +44(0) 1902 457512 Fax: +44(0) 1902 452000
Email: sales@rdpe.com Website: www.rdpe.com


Applied Measurements Ltd.
Transducers and Systems for the measurement and control of
Load, Pressure, Level, Displacement, Torque, Position, Strain, Weight, etc.
Instrumentation, Displays, Condition Monitoring, Calibration & Telemetry
UK Distributor for MONITRAN Displacement Transducers
Telephone: +44(0)118-981-7339 Fax: +44(0)118-981-9121
Email: sales@appmeas.co.uk Web Site: www.appmeas.co.uk



Transducers for:- torque, force, weight, displacement & pressure; strain gauges; data acquisition systems; amplifiers & signal conditioning electronics; data acquisition & measurement software; laboratory & calibration electronics.
Telephone: +44(0) 208 515 6000 Fax: +44(0) 208 515 6002
Email: info@uk.hbm.com Website: www.hbm.com


Non Contact Position Measurement - Eddy Current, Capacitance, Ultrasonic, Laser, Fibre Optic Technologies.
Force and Torque Sensors - Straingauged clevis pins, bolts and load cells, custom design for automotive, medical and aerospace.
Vibration Monitoring - Machinery health condition monitoring solutions - vibration, acceleration and shock.
Telephone: +44(0)1327 353437 Fax: +44(0)1327 353564
Email: tony.stoyles@ixthus.co.uk Website: www.ixthus.co.uk

Providing microelectronics to industrial measurement applications.
Expertise in strain gauge signal processing. High performance (24-bit,
5kHz) analogue to digital converters. Simple in-cell analogue signal
conditioners, digital indicators with a range of fieldbus options, and
innovative radio telemetry.
Telephone: +44(0)1395 232020 Fax: +44(0)1395 233190
Email: info@mantracourt.com Website: www.mantracourt.com


GST is a specialist supplier of high quality sensing equipment priced for a competitive market. A wide range of stock is available; we also consider bespoke components as requested.
Tel: +44(0)161 4464848 Fax: +44 (0)161 4382828
Email: sales@globalsensortech.com Website: www.globalsensortech.com

OTHER SUPPLIERS - FREE basic entry
Email Company & Tel. No. to mike@sensorland.com to be included
Acam Instrumentation Ltd. - Tel: +44(0) 1604 628700
HBM United Kingdom Ltd. - Tel: +44(0) 208 515 6000
Jewell Instruments - Tel: 603.669-6400 extension 232
Magtrol SA - Tel: +41 (0)26 407 30 00
PCB Piezotronics, USA - Tel: 716-684-0001 (USA)
PCM Limited - Tel: +44(0) 1926 864444
Pioden Controls Ltd. - Tel: +44(0) 1227 463641
Precision Measurement Products, USA - Tel: 847 426 4446
Sensors UK Ltd. - Tel: +44(0) 1727 844323
Sens Tech (P) Ltd. India - Tel: 91-80-3729151
Sequoia Technology Ltd. - Tel: +44(0) 118 976 9000
Strain Measurement Devices Ltd. - Tel: +44(0) 1284 852000
Straintek Precision Services - Tel: +44(0) 118 941 0530
Transducer Factors - Tel: +44(0) 118 926 4426
Vishay Measurements Group UK Ltd, - Tel: +44 (0) 1256 462131

---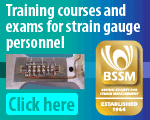 ---
This Space available
Place your message in this high profile LINK box. Email for details...
link@sensorland.com
---
This Space available
Place your message in this high profile LINK box. Email for details...
link@sensorland.com
---
This Space available
Place your message in this high profile LINK box. Email for details...
link@sensorland.com
---
This Space available
Place your message in this high profile LINK box. Email for details...
link@sensorland.com
---