Temperature sensors are one of the most used measuring device throughout industry and research. This page will help you find the right supplier for the temperature sensors that you need. Scroll down for details of the large variety of temperature sensing products available, clicking on the individual website links to learn more and find the model to solve your problem.
Visit 'How they work' pages to find out how temperature sensors work.
Click image to find out more about
CALISO CALIBRATION TOOLBOX
Windows based Calibration Management Program for Scientists and Engineers


Over 100,000 products for Process Measurement and Control
Large choice of Sensors with supporting Systems...
FREE Handbooks or CD's available on request via our website
SHOP ON-LINE 24 hours a day at www.omega.co.uk
Telephone: +44(0)161 777 6611 Fax: +44(0)161 777 6622
Email: sales@omega.co.uk Website: www.omega.co.uk


Sensors for the measurement of PRESSURE, TEMPERATURE & LEVEL, Controllers, Indicators, Data Logging and the JUMO range of Thermostats, Controllers, Chart Recorders & Temperature Products
Tel: +44(0) 1189 817980 Fax: +44(0) 1189 817990
Email: sales@impress-sensors.co.uk Website: www.impress-sensors.co.uk

Displacement and Position Sensors, Non Contact Measurement Systems:
Laser, 2D Profile, Thru-Beam, IR Temperature, Eddy Current, Capacitive, Draw Wire, Inductive, LVDTs and In cylinder sensors for End user and OEM Integration.
Phone: +44(0)151 355 6070 | info@micro-epsilon.co.uk | www.micro-epsilon.co.uk

WIKA Instruments Ltd.
World leader in PRESSURE and TEMPERATURE measurement solutions

Tel: + 44 (0) 1737 644 008 Fax: + 44 (0) 1737 644 403
Email: r.clark@wika.co.uk website: www.wika.co.uk

Transmitters, Sensors, Hand-held Instruments, Data Loggers & Calibrators
for reliable Measurement of Humidity, Temperature, Moisture in Oil, Dew Point,
Air Velocity, CO2 and Mass Flow. Accredited-by-state Calibration Services.
E+E holds "Austria's National Standard for Humidity and Air Velocity".
Telephone: +43 7235 605 0 Fax: +43 7235 605 8
Email: info@epluse.com Website: www.epluse.com

Need to control temperatures, from -50 deg C to +600 deg C? The come to PVL; Our Temperature Switches, Temperature Transducers, Temperature Sensors, and Temperature Gauges will suit all requirements. All from the the UK's largest distributor of Pressure Switches, Flow Switches, Vacuum Switches, Level Switches, Level Sensors and Flow Meters, for the Hydraulics, Pneumatics & Processing Industries
Tel : +44(0) 1892 664499 Fax : +44(0) 1892 663690
Email : david.almond@pvl.co.uk Website : www.pvl.co.uk


SK Wiring
SK Wiring is one of the leading thermocouple & RTD cable manufacturers in the UK. They offer full calibration and several insulation types for you to pick from.
Telephone: +44(0)161 320 9237 Fax: +44(0)161 320 3663
Email: sales@skwiring.co.uk Website: www.skwiring.co.uk
Unit 5 Denton Business Park, Windmill Lane, Denton, Manchester, M34 3SP. UK


Thermocouple & PRT sensors & cables, installation fittings. Thermocouple connectors. Temperature transmitters. Temperature instrumentation including precision thermometers & loggers, alarm units & controllers.
Bognor Regis Tel: +44(0)1243 871280 Sheffield Tel: +44(0)1909 569446
Email: info@labfacility.com Website: www.labfacility.com
Buy online www.labfacility.com


OTHER SUPPLIERS - FREE basic entry
Email Company & Tel. No. to mike@sensorland.com to be included
4B-Braime Elevator Components Ltd. - Tel: +44(0) 113 246 1800
Acam Instrumentation Ltd. - Tel: +44(0) 1604 628700
ACI (USA) - Tel: 888-967-5224
AKCP Inc. - Tel: +66 2617 8998
AMWEI Thermistor Co., Ltd. China - Tel/Fax: 86-755-26570111
A-T Instruments Ltd. - Tel: +44(0) 2920 810597
ATP Instrumentation Ltd. - Tel: +44(0) 1530 566800
Auriema Ltd. - Tel: +44(0) 1753 573603
Beamex Ltd. - Tel: +44(0) 1455 821 920
Betatherm Ireland Ltd. - Tel: +353 91 753238
Calibration Dynamics - Tel: +44(0)1264 339030
Campbell Scientific Ltd. - +44(0) 1509 601141
Deltasense - Tel: +44(0) 1342 844555
Eluox Automation, China - Tel: 0086 28 8626 7110
ePlus Premium Ltd. Taiwan - Tel: +886 2 8667 2411
Geneza Ltd. - Tel: 0048 601 51 11 98
Hi-Pro Pressure Products Ltd. - Tel: +44(0) 1296 486831
Inertial Aerosystems Ltd. - Tel: +44(0)1252 782442
IVG Fiber - Tel: 1(416) 661 1418
HGH Systemes Infrarouges, France - Tel: +33 1 69 35 47 70
JUMO Instrument Company Ltd. - Tel: +44(0)1279-635533
Labfacility Ltd. - Tel: 0044 1243 87 1280
Land Instruments Intl. - Tel: +44 1246 417691
LIOS Technology GmbH - Tel: +49 221 676 3200
Precision Measurement Products, USA - Tel: 847 426 4446
Pyro-Controle, France - Tel: +33 4 72 14 15 55
Robert Bosch Ltd. - Tel: +44(0) 116 281 4488
QHi-Infrared - Tel: +44(0) 1582 461123
Peak Sensors - Tel: +44(0) 1246 261999
Process Sensors Corp, USA - Tel : 201-485-8773
Sequoia Technology Ltd. - Tel: +44(0) 118 976 9000
Strainsense Ltd. - Tel: +44(0)1908 543 038
Tempsens Instruments (I) Pvt. Ltd., India - Tel : +91-294-3057700-800
Thermo-electra (The Netherlands) - +31-(0)15-3621-200
Building Automation Products Inc. - Tel: +1-608-798-3035
XL Instruments Ltd. - Tel: +44(0)1206-395958
ZyTemp, Taiwan - Tel: 886-3-6111666



To be included in this page, please call +44(0)1902-700973, or email mike@sensorland.com
Measure temperature
Non-contact Infrared Thermometers, Cameras and Stationary Sensors
www.micro-epsilon.com
---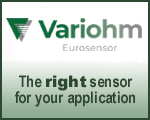 ---
---
---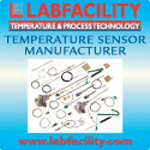 ---
---