Our list of companies that specialise in TORQUE measurement...

Applied Measurements Ltd.
Transducers and Systems for the measurement and control of
Load, Pressure, Level, Displacement, Torque, Position, Strain, Weight, etc.
Instrumentation, Displays, Condition Monitoring, Calibration & Telemetry
Custom Design Service available... Please call us to discuss.
Telephone: +44(0)118-981-7339 Fax: +44(0)118-981-9121
Email: sales@appmeas.co.uk Web Site: www.appmeas.co.uk

Sensor Technology are manufacturers of the TorqSense and LoadSense range of non-contact torque and wireless load sensors and transducers, for the instrumentation, test and OEM markets worldwide and supported by a global network of distributors.
Telephone: +44(0)1869 238400 Fax: +44(0)1869 238401
Email: info@sensors.co.uk Web Site: www.sensors.co.uk


Sensors for
Acceleration, Load, Pressure, Strain, Torque & Vibration
plus Calibration Systems
Telephone: +44(0)1256 741550 Fax: +44(0)1256 741551
Email: sales.uk@kistler.com Website: www.kistler.com


Over 100,000 products for Process Measurement and Control
Large choice of Sensors with supporting Systems...
FREE Handbooks or CD's available on request via our website
SHOP ON-LINE 24 hours a day at www.omega.co.uk
Telephone: +44(0)161 777 6611 Fax: +44(0)161 777 6622
Email: sales@omega.co.uk Website: www.omega.co.uk


RDP Electronics Ltd.
Our range of Torque Transducers is designed for use
in reaction type applications and they can also be used for
some rotary applications.
Tel: +44(0) 1902 457512 Fax: +44(0) 1902 452000
Email: sales@rdpe.com Website: www.rdpe.com

High accuracy load cells, indicators, systems & accessories for force measurement and calibration
Dynamic Pressure Mapping Systems
Serving aerospace, defence, fatique, industrial, OEM, research, spring & testing industries

Telephone: +44(0)1344 776666 Fax: +44(0)1344 774765 Email: info@interface.uk.com Websites: www.interface.uk.com & www.xsensor.co.uk

We are a leading manufacturer and supplier of advanced Load Cells, Force Sensors, Torque Sensors, Pressure Sensors, Signal Conditioners, Digital Displays and Portable Sensor Verification / Calibration Systems (VCal)
utilising Strain Gauge and thin film technology.
Tel: 949-465-0900 Fax: 949-465-0905
Email: futek@futek.com
Website: www.futek.com


Non Contact Position Measurement - Eddy Current, Capacitance, Ultrasonic, Laser, Fibre Optic Technologies.
Force and Torque Sensors - Straingauged clevis pins, bolts and load cells, custom design for automotive, medical and aerospace.
Vibration Monitoring - Machinery health condition monitoring solutions - vibration, acceleration and shock.
Telephone: +44(0)1327 353437 Fax: +44(0)1327 353564
Email: tony.stoyles@ixthus.co.uk Website: www.ixthus.co.uk


Manufacturers of a wide range of single and multi-axis loadcells. Custom designs a speciality. Suppliers of loadcell instrumentation including telemetry. In-house calibration for force and torque.

Tel: +44(0)1424 852744 Fax: +44(0)1424 853002
Email: info@novatechloadcells.co.uk
Website: www.novatechloadcells.co.uk

OTHER SUPPLIERS - FREE basic entry
Email Company & Tel. No. to mike@sensorland.com to be included
Acam Instrumentation Ltd. - Tel: +44(0) 1604 628700
Astech Electronics Ltd. Tel: +44(0) 1420 22689
CEDRAT Technologies, France - Tel: +33 (0)4 76 90 50 45
Crane Electronics Ltd – Tel +44(0)1455 25 14 88
HBM United Kingdom Ltd. - Tel: +44(0) 208 515 6000
Industrial Measurements Ltd (IML) - Tel: +44(0)1332 810 240
Interface Force Measurements Ltd. - Tel: +44(0) 1344 776666
Magtrol SA - Tel: +41 (0)26 407 30 00
Mecmesin Ltd. - Tel: +44(0) 1403 799979
Norbar Torque Tools Ltd. - Tel: +44(0) 1295 270333
PCB Piezotronics, USA - Tel: 716-684-0001 (USA)
Precision Measurement Products, USA - Tel: 847 426 4446
Sensor Developments Inc., USA - Tel: 248-391-3000
Straintek Precision Services - Tel: +44(0) 118 941 0530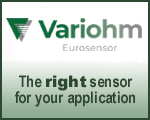 ---
---
This Space available
Place your message in this high profile LINK box. Email for details...
link@sensorland.com
---
This Space available
Place your message in this high profile LINK box. Email for details...
link@sensorland.com
---
This Space available
Place your message in this high profile LINK box. Email for details...
link@sensorland.com
---
This Space available
Place your message in this high profile LINK box. Email for details...
link@sensorland.com
---