How a Strain Gauge works... by Geoffrey Thorpe




Take a look at this video >>





---
How to bond a Strain gauge... by ESI Technology



The installation of a strain gauge is probably the most crucial part of strain measurement....
A poor quality installation could discredit your tests costing time and money. Bonding strain gauges requires skill, attention to detail and patience as well as the correct tools and adhesives. To check out how to do it take a look at this video >>






---
How a Capacitive Level Sensor works... by Gill Sensors






To check out how to they work, take a look at this video >>







---
How to select the right Strain Gauge... by HBM





Watch the HBM video >>







---
How to avoid sensor cabling problems... by PCB Piezotronics




---
The CCGBP Brake Pedal Load Cell... by Applied Measurements Ltd.



---

Strain Gauge Amplifiers... by FUTEK



It takes 30 seconds...
It takes 30 seconds to schedule a haircut. It takes 30 seconds to update your Facebook relationship status. It takes 30 seconds to take and upload a selfie. And it takes 30 seconds for the IAA100 and IAA200 to change the way you think about strain gauge amplifiers.
Enjoy the next 30 seconds!
---
A Game Changer for Infusion Therapies
... A Disposable Liquid Flow Sensor from Sensirion AG


For more information, please visit www.sensirion.com/ld20 or watch the product video here: https://youtu.be/eKcRDuL7oxs.
---
4 weeks for a LVDT Position Sensors that's made specially for you... by Applied Measurements Ltd.

Watch the LVDT video here >> https://www.youtube.com/watch?v=aBaf0dXBda4
---
Wire Rope Sensor used on Dam Lock Gate... by Waycom GmbH


Link to the video: https://youtu.be/NWjraXXY_Ng
Link to the product videos: http://www.waycon.biz/products/product-videos/
---
AMETEK Drexelbrook Product Information

---
How a Force Tester is made by AMETEK Drexelbrook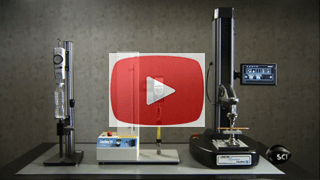 ---
The Sound of Material Testing
Zwick´s sound of materials testing. All sounds originate from different types of materials testing machines. The result: an electro machine sound loop "made by" destroying metals, crushing food, melting plastics, bending medical products, tearing paper, breaking smart phones and a lot of other things! Click the logo image >>
---
When Ultrasonic Sensors outperform Hydrostatic Sensors in measuring liquids by AMETEK Drexelbrook


---
High Precision Endurance Testing by FUTEK


---

To include your SENSOR video in this section of Sensorland.com, contact editor@sensorland.com for more information...