HOW TO JOIN THE SITE - Click here...

---
For downloadable Information Pack with prices, £Pound or $Dollar...
---

FREE publication of Press Release & Application Stories on the site...
Once you are on the site, we will publish all your Press Releases, Application Stories, Case Studies and relevant Technical Information including text and images, all FREE of charge.

If you want to submit a Press Release, Application Story or any other relevant Technical Information, contact the editor of the site by emailing editor@sensorland.com

Submissions should be sent...
Text placed in the body of the email OR attached as Word .doc file.
(Please DO NOT send PDF files or images in Word documents as they can be difficult to download.) Images should be sent as GIF or JPEG files.
---
SITE COMMENTS
We always welcome your comments and criticisms of the site as we wish it to be easy and pleasant to use. Please send your comments to Mike Coope at mike@sensorland.com

Take a look at some of the comments we have received over the years, click here...



Mike Coope, who established Sensorland.com in June 2000
Sensorland.com is designed and managed by Copidate Technical Publicity
Contact: Mike Coope Tel: +44(0) 1902 700426
Email: mike@sensorland.com





© Copidate Technical Publicity - June 2000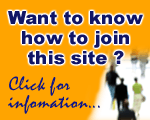 ---
---
---
---