Visit our On-Line Sensor Exhibition
---
Autosport International - Engineering Show
January 2014 - NEC, Birmingham UK.
Organiser: www.autosport-international.com

---
Southern Manufacturing 2013
12th & 13th February 2014 - FIVE, Farnborough UK
Organiser: www.industrysouth.co.uk
---
MAINTEC 2014
incorporating HAZEX, the Hazardous Area Exhibition
11-13 March 2014 - NEC, Birmingham UK.
Organiser: www.easyfairs.com
---
The Health & Safety Event 2014
11-13 March 2014 - NEC, Birmingham UK.
Organiser: www.easyfairs.com
---
Facilities Management 2014
11-13 March 2014 - NEC, Birmingham UK.
Organiser: www.easyfairs.com
---

Instrumentation, Analysis & Testing Exhibition
March 2014 - Silverstone Wing, Silverstone Race Track, UK
Organiser: Engineering Integrity Society
For Stand Bookings, contact Sara Atkin - Email: eis2012@e-i-s.org.uk

---
FOODEX 2014
24-26 March 2014 - NEC, Birmingham, UK
Organiser: William Reed Business Media Ltd.

---
Telemetry Seminar at PCB Load & Torque
PCB Load & Torque, Inc. and recently acquired Accumetrics, Inc., are holding a free half-day seminar covering the basics of telemetry for rotating machinery. The seminar will take place on March 26, from 8:30-1:30 EST at the Load & Torque facility in Farmington Hills, Mich. The presentation will be followed by hands-on demonstrations, a facility tour and lunch. Attendees will receive a practical overview of the technology, and learn ways to optimize data acquisition efforts for rotational machinery using telemetry.
For more information or to register, please click here >>

---
Sustainability Live 2014
1-3 April 2014 - NEC, Birmingham, UK
Organiser: Faversham House Ltd.

---
Med-Tech Innovation Expo 2014
2-3 April 2014 - Ricoh Arena, Coventry UK
Organiser: www.mtiexpo-uk.com

---
Sound Quality and Product Perception Workshop
10 April 2014 - Human Centred Design Institute, Brunel University, UK
Organiser: Engineering Integruty Society - www.e-i-s.org.uk
---
The Pump Centre 2014
30th April 2014 - The International Centre, Telford, UK
Organiser: www.pumpcentre.com

---
IWEX Water Live 2014
April 2014 - NEC, Birmingham, UK
Organiser: www.iwex.co.uk

---

Drives & Controls Exhibition 2014
8-10 April 2014 - NEC, Birmingham, UK
Organiser: DFA Media
---

Offshore Energy 2014
8-10 April 2014 - NEC, Birmingham, UK
Organiser: DFA Media
---

Plant & Asset Management 2014
8-10 April 2014 - NEC, Birmingham, UK
Organiser: DFA Media
---

Fluid Power & Systems 2014
8-10 April 2014 - NEC, Birmingham, UK
Organiser: DFA Media
---

Air-Tech Exhibition 2014
8-10 April 2014 - NEC, Birmingham, UK
Organiser: DFA Media
---
MACH 2014
8-10 April 2014 - NEC, Birmingham, UK
Organiser:
---
National Electronics Week
8-10 April 2014 - NEC, Birmingham, UK
Organiser: www.new-expo.co.uk/newuk
---
NEMEX 2014
April 2013 - NEC, Birmingham, UK
Organiser: www.nemex.co.uk

---
CONTROL 2014 - International Trade Fair for Quality Assurance
6-9 May 2014 - Stuttgart, Germany
Organiser: Schall Trade Fairs
---
IEEE INTERNATIONAL INSTRUMENTATION & MEASUREMENT TECHNOLOGY CONFERENCE
"Instrumentation and Measurement for Sustainable Development"
May 12-15, 2014 – MONTEVIDEO, URUGUAY
Organiser: http://imtc.ieee-ims.org/imtc-2014 - imtc.ieee-ims.org/
---
SENSOR & TEST 2014 - Die Messtechnik-Messe
May 2014 - Nurnberg, Germany
Organiser: www.sensor-test.de
---
The Engineer Design & Innovation Show 2014
3-5 June 2014 - NEC, Birmingham, UK
Organiser: Centaur Media Plc
---

HBM Test & Measurement workshops & Seminars
11-12th June - Williams Conference Centre, Oxon - Organiser: www.hbm.com
HBM are running a series of technical seminars and workshops at the Williams Conference Centre in Oxfordshire on the 11th and 12th June to help update engineering knowledge on the latest DAQ techniques and equipment as well as giving delegates invaluable hands-on experience. For further information or to register click here >>
---
Instrumentation Scotland & Offshore Systems


30th September & 1st October 2014 - NEC Birmingham UK
Organiser: Trident Exhibitions Ltd. - www.instrumentation.co.uk
---
Sensor & Instrumentation 2014


3rd - 4th September - Aberdeen
Organiser: Trident Exhibitions Ltd. - www.sensorsandinstrumentation.co.uk
---
Advanced Engineering UK Show 2014
11-12 November 2014 - NEC, Birmingham, UK
Organiser: www.advancedengineeringuk.com
---
For FREE publicity of your Exhibition, Conference, Seminar or Training Day,
contact our Editor at editor@sensorland.com
2013 Exhibitions >>
---
---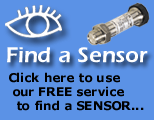 ---
---