PROCESS INDUSTRY INFORMER
As the name implies serves the manufacturing process industries
Published bi-monthly, its objective is to bring informative generic & interesting editorial articles, case studies and product introductions & updates to its process management & senior engineering readership, available in Print, Digitally and via their iTunes Newsstand App, which is why it is one of the leading process engineering magazine titles in the market.

Via its website, PII offers one of the most advanced process engineering hubs in the UK, with daily Process Industry News, an advanced Process Directory, Weekly E-newsletter, Process Industry Jobs and their Industry 1st Mobile App - Process 118
PII also works together with both the British Pump Manufacturers Association (BPMA) in the publishing of their quarterly news review "BPMA News" and the Solids Handling & Processing Association in the publishing of their half yearly "SHAPA News". These all appear as an integral part of the magazine.
New readers and subscribers to our e-Newsletter are always welcomed, simply go the website to register.
For more information and advertising enquiries please call: +44(0)1428 751188 or email: info@piimag.com or visit www.piimag.com

---
IEN Europe
Since more than 30 years, the magazine IEN Europe is the reliable source that industrial decision makers choose when searching for new products and solutions in the industrial field. With an unmatched BPA-audited readership and response, IEN Europe reaches industrial design engineers and manufacturing executives across the spectrum of the European industry.
10 times a year IEN Europe informs more than 51,000 qualified subscribers about the latest product news, solutions, trends and technologies. link >>
---

With over 2 500 featured companies and 7 500 products, IEN.eu is the essential source for industrial professionals to find new products, solutions and suppliers. All content is search engine optimized to ensure the highest traffic. IndustrySelect, our proprietary search engine, allows visitors to search on open keywords. Not only on the content of IEN.eu, but also millions of indexed pages from industrial websites. Keyword sponsorship opportunities are available, raising your visibility. Product news content is enhanced with data sheets, videos and application notes that users can download or view after registering. Our unique SLI Instant Reader Service is also applied to online content, generating qualified sales leads for our advertisers. link >>
---
IEN-direct.eu is an online product showcase of new products and services from industrial suppliers that sell to the European market. In a stylish design, your advertisement is published in a convenient and user-friendly format and can be completed by a product description, company profile or even a video. link >>


---
IEN Europe Catalogues enables the promotion of a new or existing catalogues to a large number of European professionals. Along with the cover of the catalogue, you can include a short descriptive text or also even a video. link >>



---
Throughout its print, digital and online media, Thomas Industrial Media's main objective is to create an integrated media platform for all industrial manufacturers to present their products and services to industrial engineers and decision makers.
For more information about IEN Europe and/or the other media brands of Thomas Industrial Media please contact:
Oliver Schrader
Phone: +49-2324-686 880
E-Mail: o.schrader@tim-europe.com
---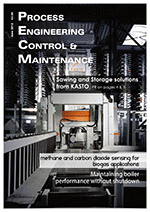 Process Engineering Control & Maintenance
Process Engineering Control & Maintenance is a lively, engaging, insightful independent publication & directory which offers practical advice & solutions on the technical and management challenges faced by engineers and managers in the process & maintenance industries.

Contact +44(0)1843 604665 - www.pecm.co.uk


---


Engineering Update is an engaging, editorially led publication & directory giving the reader news and updates on new products and services to our ever changing industry.
Every issue of the magazine contains the latest news, in-depth features, together with the latest product innovations, case studies showing how Engineers are implementing new technologies to reduce costs and the impact on the environment.

Engineering Update
+44(0)1843 448 443

---

MachineBuilding.net is a focused website and free email newsletter for designers, design managers and engineers who design, build or modify machinery - including those working at specialist machine building companies, system integrators and manufacturing companies with in-house facilities.
Updated daily, the website has a user-friendly page design that appeals to readers and advertisers alike.
Web: www.machinebuilding.net
---
Industrial Plant & Equipment
IP&E is the market leading industrial product-based magazine in the UK.
The 6 key sectors covered every issue include Plant, Process & Control, Production Engineering, Energy Management, Premises Maintenance & Management, Handling & Storing and Health & Safety at Work.

Our exciting new website www.ipesearch.com provides a comprehensive and fully searchable database of products, suppliers and editorial.
For further information contact:
Western Business Publishing - Tel: +44(0)1342 314300
---

Engineering Maintenance Solutions

Engineering Maintenance Solutions, The international magazine for maintenance & engineering professionals.





---
Design Products and Applications
Guide to New Products and Design Ideas
Contents...
News - Internet News - Fasteners & Adhesives - Engineering Software - Pneumatic & Hydraulic - Mechanical Components - Electrical & Electronic
Materials - Services, and much more.

For more details or to receive your regular copy...
Contact: IML Group Plc. on +44(0) 1732 359990

---
Drives & Controls
Contents...
News - Technology Update - Open Controls - Drives - Fluid Power - Mechanical - Servo Drives - Control - Software - Design Data - Products and much more...


---
Hydraulics & Pneumatics
Contents...
Fluid Power News - Hydraulics - Pneumatics - Compressed Air - Services - Distribution - Show Reviews - Case Studies - Appointments
Literature Rack and much more...


---
Monitor - The Data Acquisition Newsletter
The regular Data Acquisition and Control Newsletter delivered by email...
---
Measurement & Control
Regular features on...
SENSORS, DATA ACQUISITION, CONTROL SYSTEMS
Published by The Institute of Measurement & Control
Tel: +44(0) 20 7387 4949


---
Eureka
Design Engineering features on SENSORS, DATA ACQUISITION,
CONTROL SYSTEMS, etc...
Issued monthly.

Bi-monthly feature on 'SENSORS & SYSTEMS,

Well worth a read...

---
Instrumentation
Regular features on SENSORS, DATA ACQUISITION, CONTROL SYSTEMS, etc...
Monthly issue. Features on specific products.



---
Advanced Imaging - Worldwide (45,000)
Advanced Imaging - Europe (15,000)
Solutions for the Electronic Imaging Professional
Features on Cameras, Image Processing, Vision, Systems, Photographic Printers, etc.
Web: www.advancedimaging.com


---
Process & Control
Regular features on NEWS, PROCESS EQUIPMENT, SENSORS, CONTROL & INSTRUMENTATION, FLUIDS & SOLIDS PROCESSING, REVIEWS,
SUPPLEMENTS, etc...
Issued monthly.


---

The Engineer & Design Engineering
The News Weekly for BUSINESS, INNOVATION and TECHNOLOGY
Visit their site at www.TheEngineer.co.uk
Click here for the article 'COMMON SENSE'


---
RaceCar Engineering
The magazine for the AutoSport engineer
Subcription Dept. - UK - Tel: +44(0) 1622 778778
North American Distributor - Tel: +1 732 424 7811
Published 12 times per year.



---
New Scientist
A weekly magazine dealing with all
up-to-date aspects of the scientific world.



---
Control Engineering
A european magazine for Control, Instrumentation and Process and Manufacturing Industries.



---
Insight
Non-Destructive and Condition Monitoring is the journal of The British Institute of Non-Destructive Testing.
Published monthly and circulated worldwide




---

Performance Racing Industry
USA magazine for autosport
For more information...Email: mail@performanceracing.com


---
Maintenance & Engineering
A monthly magazine promoting excellence in Maintenance and Engineering.
Plant, Buildings, Environment Management, Energy Management, Training & Education, Health & Safety and lots more...




---

Sensors Magazine, USA
Specifically for the sensors and systems market
Features on sensing in depth
Sponsors of SENSORS EXPO Exhibitions and Conferences in the USA.



---
Process and Control Today

The electronic journal Process and Control Today, www.PandCT.com has been in existence since the
start of the Internet boom and is regarded as the most comprehensive information source for the Process,
Control, Automation and Manufacturing industries…
around the world.

---

ASSEMBLY
ASSEMBLY is a monthly trade magazine read by 56,000 engineers and managers responsible for manufacturing and designing cars, computers, catheters, coffeemakers and everything in between. Our readers make large products in small volumes and small products in large volumes.
ASSEMBLY covers the processes, technologies and strategies for joining discrete parts into finished products. We publish articles on screwdriving, riveting, adhesive bonding, welding and other methods for assembling parts. We write about robots, conveyors, vision systems and other technologies for automated assembly, as well as workstations, power tools and other equipment for manual production.

John Sprovieri - Editor in Chief
155 N. Pfingsten Rd., Suite 205, Deerfield, IL 60015 USA -
---
Test & Measurement World, USA
www.tmworld.com

---
Find The Needle - Business-to-Business Portal Website
www.findtheneedle.com

---
Test Engineering & Management, USA
www.mattingley-publ.com
---
Design News, USA
www.manufacturing.net/magazine/dn/
---
Experimental Techniques, USA
www.sem.org
---
R & D Magazine, USA
www.rdmag.com
---
Journal of Dynamics Systems, USA
www.asme.org
---
Instrument Society of America, USA
www.isa.org
---
Sound & Vibration, USA
Tel: (440) 835-0101
---
Vibrations, USA Vibration Institute, USA
Tel: (630) 654-2254
---
Design World Magazine, USA
Design World is focused on serving the OEM machine builder, design engineer, and engineering manager. We strive to deliver relevant editorial content and the most up-to-date supplier product and technology releases. We also provide supplier certified 3D CAD models, E-Commerce solutions, and targeted engineering resources by product and technology both in print and online.

---
---
---
---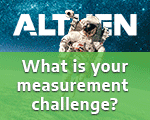 ---