FREE E-Learning Course Trial
We have developed a concise 1 hour eLearning course which provides a broad understanding of how an internal combustion engine works. This audio and animation-led online course covers the key components and systems of internal combustion engines including:
• How Intermittent Combustion Engines Work
• 2-Stroke vs. 4-Stroke
• Diesel vs. Gasoline
• Engine Systems
• Intake & Exhaust
• Fuel & Ignition
• Pressure Containment
• Power Conversion
• Emissions Control
• Lubrication & Cooling
• Auxiliary Devices
The course concludes with a summary and question and answer session. If you feel that this course would be helpful to your colleagues we can offer an unlimited access version of this course for you to host on your internal server or learning management system.
---

Please contact :
Direct Dial: +44(0)1273 794021 Mobile: +44(0)7738739125

---
Institute of Infrared Thermography
The Institute of Infrared Thermography is an indepentent educational organisation dedicated to providing world class infrared thermography training and related services.

---

Sensors Web Portal is one of the biggest frequently up-dated Internet recourse for design engineers devoted to smart sensors, transducers and sensor instrumentation.

---

We provide a completely free service for both students and tutors, where students we able to locate the nearest tutor to them who matches their requirements.


---
IDC Technologies
Specialist Engineering, Consulting & Training Services for Industry UK Venues.
1). Practical Data Communications Workshop for Instrumentation & Control.
2). Practical Process Instrumentation Workshop
3). Practical Process Control Workshop
Tel: 020-8335-4014
---
---

Frugal Dad
Cheap Colleges around the USA more info >>
---
University of Hertfordshire
Short Courses, MSc & EngD in Automotive Engineering
Tel: +44(0) 1707-284135
---
Institute of Quality Assurance
Comprehensive Training Programmes
Tel: +44(0) 20-7245-6696
---
Optics & Imaging
SIRA Ltd, Chistlehurst, UK
With over 20 years experience, SIRA offers a comprehensive programme of introductory and advanced courses designed to meet professional training needs.
Courses concentrate into a few days coverage of subjects in optics, imaging, thermal imaging and displays.
Tel: +44(0) 20-8467-2636

---
---
Laboratory Accreditation & Calibration
SIRA Ltd, Chistlehurst, UK
With over 20 years experience, SIRA offers a comprehensive programme of introductory and advanced courses designed to meet professional training needs.

Courses concentrate on subjects :


Practical approach to uncertainities of measurement.


Principles & practice of pressure calibration.


Temperature calibration.


Humidity measurement and hygrometer calibration.


Electrical calibration.


Quality management - ISO 17025, ISO 9001, ISO 14001.


Hazardous area technology.
Tel: +44(0) 20-8467-2636

---
Inspection & Non-Destructive Testing
Training and examinations in Coating Inspection, Non-destructive Testing, Welding Inspection, Inspection, Quality Assurance and Appreciation.
Argyll-Ruane Ltd. Rotherham, UK.
Tel: +44(0) 1709 560459

---
---
Engineering Adventures - 'FREE' Training
Just opened is the 'FREE' engineering training room, which makes use of a unique ability to provide low cost, easy to use simulations of actual engineering products or systems.
These programs provide the most effective form of training by allowing users to experiment with actual working components or environments directly on their computer screen.
Web Site: www.engineeringweb.co.uk
---
Maintenance Management & Condition Monitoring
A series of NCT Training Courses, including...


A one-day course on Condition Monitoring and Vibration Analysis.


A one-day 'hands-on' course on Predictive and Diagnostic Systems.


A one-day course on current Maintenance Management techniques, practices, strategies
and philosophies.
At Birchwood Conference Centre in Risley, Warrington.
For more information, please contact :-
AEA Technology plc on Tel: +44(0) 1925 252433
---
Laser Safety Training Courses
Introductory and advanced courses on Laser safety.
For more information, please contact :-
The Institute of Physics
Web: www.iopevents.com/courses
---
---
Academy of Intrared Thermography
25 years of World Class Infrared Training
Level I , Level II & Level III Certification - On-site Training
Specific Application Courses:-


Electrical - Power Distribution - Roofing

Petro-Chemical - Condition Monitoring -
Pulp and Paper
For more information, please contact :-

Email: airt@infraredtraining.net
Web: www.infraredtraining.net
---
Vibration & Fatigue
Fundamentals of FEA Based Fatigue Analysis (1 day)
and Vibration Fatigue (2 days)

---


Electronics & Communications

Short Courses for Professional Engineers


RF/Microwave Design, UMTS, High-Speed Digital Design, Digital Communications, Signal Integrity, EMC, DSP, Antenna Design, Digital Broadcasting, Photonics, ABCs of Electronics, Microvias, Digital Design and High Performance Design.

---
---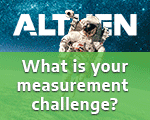 ---
---
---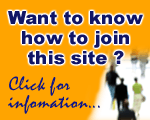 ---