The CCGBP Brake Pedal Load Cell... by Applied Measurements Ltd.



---

Strain Gauge Amplifiers... by FUTEK



It takes 30 seconds...
It takes 30 seconds to schedule a haircut. It takes 30 seconds to update your Facebook relationship status. It takes 30 seconds to take and upload a selfie. And it takes 30 seconds for the IAA100 and IAA200 to change the way you think about strain gauge amplifiers.
Enjoy the next 30 seconds!
---
4 weeks for a LVDT Position Sensors that's made specially for you... by Applied Measurements Ltd.

Watch the LVDT video here >> https://www.youtube.com/watch?v=aBaf0dXBda4
---
Wire Rope Sensor used on Dam Lock Gate... by Waycom GmbH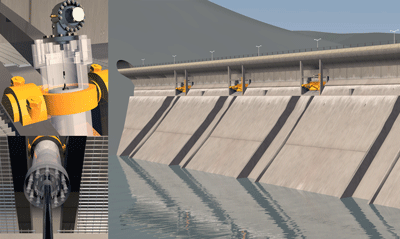 Link to the video: https://youtu.be/NWjraXXY_Ng
Link to the product videos: http://www.waycon.biz/products/product-videos/
---
AMETEK Drexelbrook Product Information

---
How a Force Tester is made by AMETEK Drexelbrook

---
The Sound of Material Testing
Zwick´s sound of materials testing. All sounds originate from different types of materials testing machines. The result: an electro machine sound loop "made by" destroying metals, crushing food, melting plastics, bending medical products, tearing paper, breaking smart phones and a lot of other things! Click the logo image >>
---
When Ultrasonic Sensors outperform Hydrostatic Sensors in measuring liquids by AMETEK Drexelbrook


---
High Precision Endurance Testing by FUTEK


---
New Product Videos by Applied Measurements Ltd.

Our latest one is OBU single Point Load Cells
DBBSUB Permanently Submersible Load Cell - Hermetically sealed and designed for permanent long-term submersion to 10m/1bar.
YDNS Miniature Shaft Torque Sensor - YDNS miniature shaft torque sensor is ultra-compact & designed for static or semi-rotary torque applications. Parallel shaft connections for in-line direct drive measurements. Ideal for electrical motors, pumps and gearboxes.


---
X24 Transmission Possible Animation by Mantracourt Electronics Ltd.





An animated overview of our X24 ATEX / IECEx Wireless Telemetry Sensor System designed for exceptional performance in the harshest of conditions. X24 is compatible with our existing T24 wireless telemetry system for expansion in the safe zone.
---
Fast USB Strain Module Shock Absorber Testing Case Study by Mantracourt Electronics Ltd.


We believe that there's no better way of understanding our products than putting ourselves in our customers' shoes. We saw an opportunity to do this when a member of the team bought a new bike. We wanted to investigate the magnitude of loads being transferred through its shock absorber.
To read the full case study, please visit: http://goo.gl/m6TBLH




---
Mantracourt, The Movie - Design, Engineering & Factory Tour by Mantracourt Electronics Ltd.


Mantracourt The Movie - Design, Engineering and Factory Tour
Take a tour of Mantracourt Electronics, located in the southwest of England, to preview the Design, Engineering and Manufacturing facilities.


---
FSU Toolkit Software Tutorial by Mantracourt Electronics Ltd.


FSU Toolkit Software Tutorial

A short demonstration of the features and functionality of the powerful and intelligent FSU Toolkit software, which allows quick and simple viewing and data analysis of high speed measurement from our USB strain module.
---
Installing a Datum Torque Transducer to an existing drive shaft by Datum Electronics Ltd.


VIDEO LINK >>



---
Performing a Shunt Cal on Himmelstein's 700+ Series Signal Conditioner by Himmelstein
Himmelstein has upgraded their signal conditioners to provide state-of-the-art options to better suit your needs. Learn how to perform a shunt calibration on the new 700+ Signal Conditioners in this short but informative video.

VIDEO LINK >>

SIGNAL CONDITIONER WEBSITE LINK >>
---
How Position Sensing Solution works
by Cambridge IC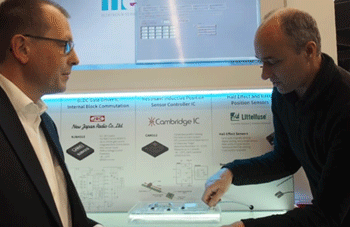 A brief overview of CambridgeIC's position sensing solution; how it works and why it outperforms traditional approaches to linear and rotary position sensing. VIDEO LINK >> xxxxxMore information at www.cambridgeic.com

---
Measure the Forces in a High Speed Impact with XSensor's System by Interface Force Measurements Ltd.



The HS Impact system offers engineers the unique ability to record exactly what happens and how much pressure is exerted and distributed by seat belts, air bags, seat back rests, head restraints and even seat components at the moment of impact. This data can viewed live, recorded, slowed down and re-played, analysed, edited and exported using XSensor's feature rich HS Pro V8 software.

VIDEO LINK >>
More information about the XSensor HS Impact system or any XSensor Pressure Mapping products >>
---