Our list of companies that specialise in CALIBRATION PRODUCTS...

Click image to find out more about
CALISO CALIBRATION TOOLBOX
a Windows based Calibration Management Program
for Scientists and Engineers


Sensors for
Acceleration, Load, Pressure, Strain, Torque & Vibration
plus Calibration Systems
Telephone: +44(0)1256 741550 Fax: +44(0)1256 741551
Email: sales.uk@kistler.com Website: www.kistler.com


Over 100,000 products for Process Measurement and Control
Large choice of Sensors with supporting Systems...
FREE Handbooks or CD's available on request via our website
SHOP ON-LINE 24 hours a day at www.omega.co.uk
Telephone: +44(0)161 777 6611 Fax: +44(0)161 777 6622
Email: sales@omega.co.uk Website: www.omega.co.uk


RDP Electronics Ltd.
We can provide calibration services for Displacement Transducers,
Load Cells and Pressure Transducers for use with any
compatible RDP amplifier to give a definite analogue output
and/or digital display, using NPL traceable calibration equipment.
Tel: +44(0) 1902 457512 Fax: +44(0) 1902 452000
Email: sales@rdpe.com Website: www.rdpe.com


Applied Measurements Ltd.
Transducers and Systems for the measurement and control of
Load, Pressure, Level, Displacement, Torque, Position, Strain, Weight, etc.
Instrumentation, Displays, Condition Monitoring, Calibration & Telemetry
UK Distributor for MONITRAN Displacement Transducers
Telephone: +44(0)118-981-7339 Fax: +44(0)118-981-9121
Email: sales@appmeas.co.uk Web Site: www.appmeas.co.uk

WIKA Instruments Ltd.
World leader in PRESSURE and TEMPERATURE measurement solutions

Tel: + 44 (0) 1737 644 008 Fax: + 44 (0) 1737 644 403
Email: r.clark@wika.co.uk website: www.wika.co.uk

Transmitters, Sensors, Hand-held Instruments, Data Loggers & Calibrators
for reliable Measurement of Humidity, Temperature, Moisture in Oil, Dew Point,
Air Velocity, CO2 and Mass Flow. Accredited-by-state Calibration Services.
E+E holds "Austria's National Standard for Humidity and Air Velocity".
Telephone: +43 7235 605 0 Fax: +43 7235 605 8
Email: info@epluse.com Website: www.epluse.com


GST is a specialist supplier of high quality sensing equipment priced for a competitive market. A wide range of stock is available; we also consider bespoke components as requested.
Tel: +44(0)161 4464848 Fax: +44 (0)161 4382828
Email: sales@globalsensortech.com Website: www.globalsensortech.com

We are a leading manufacturer and supplier of advanced Load Cells, Force Sensors, Torque Sensors, Pressure Sensors, Signal Conditioners, Digital Displays and Portable Sensor Verification / Calibration Systems (VCal)
utilising Strain Gauge and thin film technology.
Tel: 949-465-0900 Fax: 949-465-0905
Email: futek@futek.com
Website: www.futek.com

Portable NIST traceable battery powered accelerometer calibration system from 35Hz to 10kHz. Laboratory fully automatic accelerometer and microphone calibration systems. Air-Bearing shakers compliant with ISO standards for transverse resonances.
Tel: +44(0)1462 429710 Fax: +44(0)1462 429712
Email: ukinfo@pcb.com Website: www.pcbpiezotronics.co.uk


OTHER SUPPLIERS - FREE basic entry
Email Company & Tel. No. to mike@sensorland.com to be included
Beamex Ltd. - Tel: +44(0) 1455 821 920
Calibration Dynamics Ltd. - Tel: +44(0) 1264 339030
HGH Systemes Infrarouges, France - Tel: +33 1 69 35 47 70
Interface Force Measurements Ltd. - Tel: +44(0) 1344 776666

To be included in this page, please call +44(0)1902-700973, or email mike@sensorland.com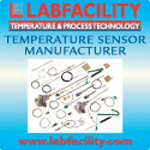 ---
This Space available
Place your message in this high profile LINK box. Email for details...
link@sensorland.com
---
This Space available
Place your message in this high profile LINK box. Email for details...
link@sensorland.com
---
This Space available
Place your message in this high profile LINK box. Email for details...
link@sensorland.com
---
This Space available
Place your message in this high profile LINK box. Email for details...
link@sensorland.com
---
This Space available
Place your message in this high profile LINK box. Email for details...
link@sensorland.com
---