Our list of companies that specialise in WEIGHING SYSTEMS...

Applied Measurements Ltd.
Transducers and Systems for the measurement and control of
Load, Pressure, Level, Displacement, Torque, Position, Strain, Weight, etc.
Instrumentation, Displays, Condition Monitoring, Calibration & Telemetry
Custom Design Service available... Please call us to discuss.
Telephone: +44(0)118-981-7339 Fax: +44(0)118-981-9121
Email: sales@appmeas.co.uk Web Site: www.appmeas.co.uk


Over 100,000 products for Process Measurement and Control
Large choice of Sensors with supporting Systems...
FREE Handbooks or CD's available on request via our website
SHOP ON-LINE 24 hours a day at www.omega.co.uk
Telephone: +44(0)161 777 6611 Fax: +44(0)161 777 6622
Email: sales@omega.co.uk Website: www.omega.co.uk


RDP Electronics Ltd.
We offer a wide selection of Load Cells and
Conditioning Electronics to create custom weighing systems
to match your exact requirements.
Tel: +44(0) 1902 457512 Fax: +44(0) 1902 452000
Email: sales@rdpe.com Website: www.rdpe.com


Sensors for
Acceleration, Load, Pressure, Strain, Torque & Vibration
plus Calibration Systems
Telephone: +44(0)1256 741550 Fax: +44(0)1256 741551
Email: sales.uk@kistler.com Website: www.kistler.com

Providing microelectronics to industrial measurement applications.
Expertise in strain gauge signal processing. High performance (24-bit,
5kHz) analogue to digital converters. Simple in-cell analogue signal
conditioners, digital indicators with a range of fieldbus options, and
innovative radio telemetry.
Telephone: +44(0)1395 232020 Fax: +44(0)1395 233190
Email: info@mantracourt.com Website: www.mantracourt.com


LCM Systems' load cell technology solutions can be configured into simple or sophisticated weighing systems. Call our in-house design engineers to discuss your individual application.
Tel: +44(0)1983 249264 Fax: +44(0)1983 249266
E-mail: info@lcmsystems.com Web: www.lcmsystems.com

OTHER SUPPLIERS - FREE basic entry
Email Company & Tel. No. to mike@sensorland.com to be included
Direct Weigh - Tel: +44(0) 1491 872042
HBM United Kingdom Ltd. - Tel: +44(0) 208 515 6000
Transducer Factors - Tel: +44(0) 118 926 4426


To be included in this page, please call +44(0)1902-700973, or email mike@sensorland.com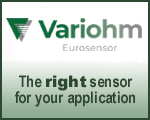 ---
This Space available
Place your message in this high profile LINK box. Email for details...
link@sensorland.com
---
This Space available
Place your message in this high profile LINK box. Email for details...
link@sensorland.com
---
This Space available
Place your message in this high profile LINK box. Email for details...
link@sensorland.com
---
This Space available
Place your message in this high profile LINK box. Email for details...
link@sensorland.com
---
This Space available
Place your message in this high profile LINK box. Email for details...
link@sensorland.com
---